6 Business Skills for Future Leaders in our Modern MBA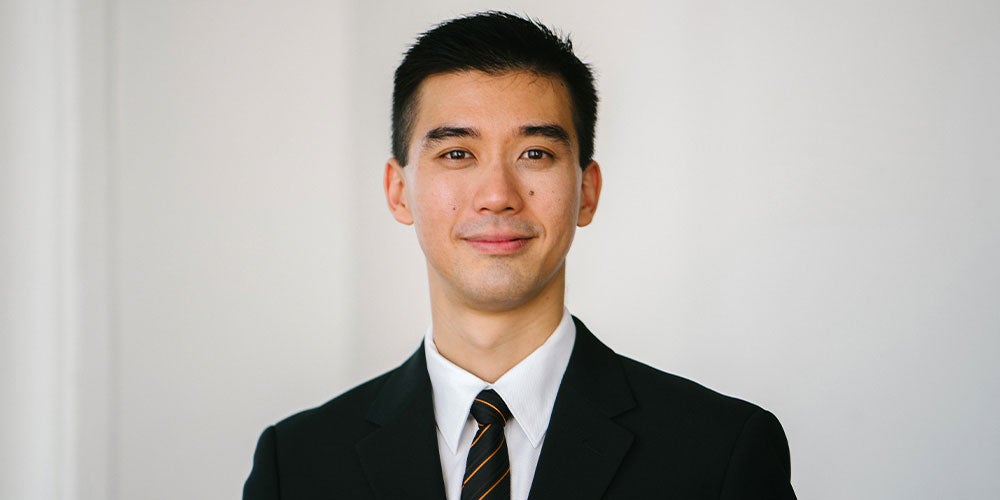 The business landscape is undergoing a period of widespread transformation. Digital technologies are disrupting traditional ways of operating. New ways of doing business are emerging based on an increasingly connected ecosystem. While fundamental drivers like the value of relationships will remain vital in business, this landscape of disruption will also place emphasis on new soft skills and capabilities for effective business leaders.
The modern business ecosystem is defined by the importance of flexibility, and capacity to adjust strategies to address changing business circumstances. The reality is that both the business and leadership landscape of tomorrow will look far removed from the one we see today.
The Sunway University Online Master of Business Administration (MBA) is designed to prepare sustainable, ethical business leaders of tomorrow. That means embedding the right framework and skills to thrive in a changing business environment. Here are six vital business skills that leaders will need to succeed.
Critical analysis
Critical analysis skills are essential at a time of business transition. Leaders need to understand how and why to assess new emerging challenges and opportunities. That means building the skills to make important business decisions in an often extremely competitive and fast-moving environment.
The sheer pace of digital transformation, framed against a world with evolving mega-trends such as shifting trade patterns, sustainability and climate change, and geopolitical tension mean big decisions could potentially emerge more frequently and with shorter notice.
The Economics and Quantitative Analysis course of our online MBA will help develop your critical analysis, building understanding of market systems. It will also teach you how to use quantitative analytical tools and techniques to solve problems for business and economics. These tools form a foundation to wider critical analysis skills developed throughout the programme.
Collaboration
Building partnerships has always been a valuable business skill, but in the modern landscape true collaboration will form a cornerstone of virtually every successful business. Digital platforms not only make it easier than ever to connect with mutually beneficial partnerships, but they offer a fascinating avenue to new opportunities.
Digital players such as Lazada, Shoppee, Google/Alphabet, Facebook/Meta, and many other similar technology giants offer a key to unlock a growing list of markets and opportunities. Business leaders of tomorrow will need to work to identify opportunities and build valuable collaborations to succeed. This collaboration will also likely be critical to accessing valuable, often niche technology talent, as emerging technologies such as cloud computing, artificial intelligence, and virtual reality require businesses to partner with topic-experts to develop new product and service offerings.
The importance of collaboration is a key element of the People and Organisations course of our programme. But equally important are the strategic elements outlined in the Marketing Strategy and Technologies course, which will teach you how to embrace collaborative approaches to technology in order to succeed in our connected digital and global ecosystem.
Communication
Communication has always been a valuable part of business, but its importance will be reinforced in an age of connectivity and digital disruption. That means communication with partners, stakeholders, and indeed customers, in an open and responsive manner.
Social media and digital platforms mean how you communicate is in the spotlight more than ever. One poorly written message or misunderstood statement could spell a public relations disaster for your business. Customers expect honesty if they're to remain loyal to a brand that they trust. The way you respond to criticism is also key. Online reviews for example provide a window into the best and worst of your business.
Business leaders are ultimately responsible for how a business communicates. At the highest level that means engagement and building relationships with partners. But empowering your wider business and employees with the right skills and attitude for communication should not be overlooked.
The People and Organisation course of our online MBA programme will help develop your communication and interpersonal skills, both through accepted theories and genuine real-world practice. It will help deepen your understanding of effective communication in a business environment.
Emotional intelligence
In a changing world of work, leaders need to engage with workers, partners, and communities in order to address problems and identify solutions that incorporate multiple perspectives and stakeholders. This skill becomes even more important in our digitally-connected business ecosystem, where a business may be engaging with different markets and cultures across the region and world. The People and Organisation course will again provide a valuable introduction to this concept and the role that people and interpersonal relationships play in business success.
A modern small and medium enterprise (SME) has new opportunities to address larger markets thanks to digital platforms and marketplaces. Emotional and cultural intelligence will allow you to succeed in this landscape. That means respecting the views and attitudes of different communities and designing your business solutions to address their needs.
Business leaders will also need emotional intelligence to engage with and attract the highest quality talent. Increasingly workers are looking for a business that aligns with their own priorities and ethics. A study by Boston Consulting Group of 209,000 workers globally found that workers are increasingly looking for companies whose values align with their own. The Leading in the Age of Digital Disruption course will help you develop this understanding, building skills in areas such as privacy and ethical practice. 
Problem solving
Problem solving brings together critical analysis, communication, and even collaboration, to provide a pathway to answer challenges and design opportunities for your business. This will include the ability to solve solutions with new and emerging technologies that can transform your business capabilities. It also means engaging those elements of emotional intelligence to find the right people to tackle your business problems.
It's fair to say that businesses have always had problems to solve of course. What's changed is the nature of those problems and the often nuanced approach a leader must take to addressing them. Building a framework of understanding and managed approach to addressing problems is now a more vital skill than ever.
The Design Thinking and Creative Problem Solving course of our online MBA programme will help you understand how organisations respond to problems, disruptions, and opportunities, building your own problem solving skills. It will teach you how to identify problems and opportunities, the ability to solve problems creatively, and considerations on how to implement solutions with the greatest possible impact.
Adaptability
The ability to adapt unifies the business skillset required in a changing business landscape. Modern business leaders need to adapt to changing technology, geopolitical shifts, emerging trade opportunities, and the challenges which may emerge from events such as supply chain disruption and even climate change.
We've already seen the importance of this skill during the COVID-19 pandemic, as workforces and business operations shifted to digital platforms. That's just one example in a world of disruption which leaders must prepare for.
Of course there's no way to accurately predict what the next major threat or opportunity might be. While good leaders can prepare for what might happen, great leaders employ a flexible approach and business strategy that allows them to quickly adapt and succeed when new disruptions do emerge.
The Foresight Leadership and Management course of Sunway University Online's MBA programme will teach you how to adapt in an era of disruption, establishing a framework designed for effective leadership in a changing landscape. This understanding of disruption is further enhanced through the Managing Technology and Innovation course, which will help you understand how to respond to incremental, emerging, and disruptive technologies in ethical and sustainable ways.