Is an MBA Worth It? Our Quick And Easy Guide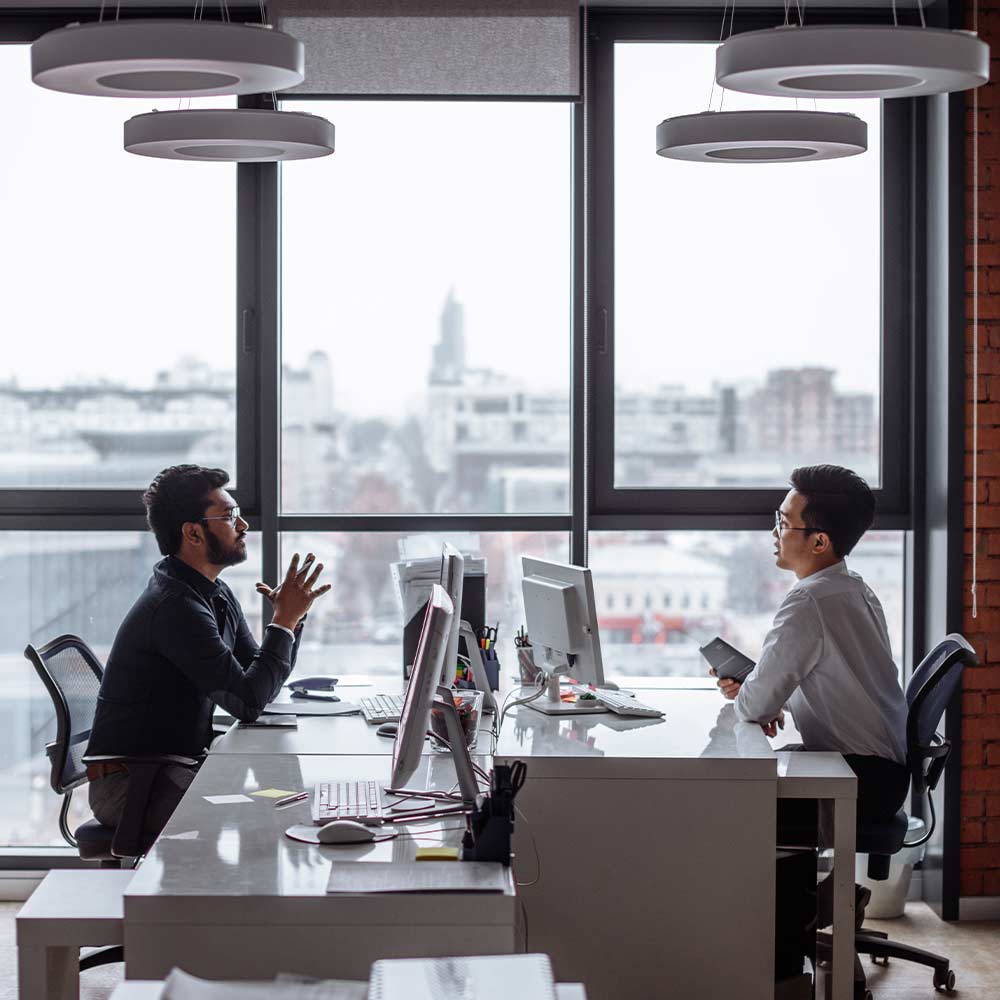 Is an MBA Worth It? How it Boosts Careers
Before any student undertakes a Master of Business Administration, the question tends to arise: Is an MBA worth it? Before you choose to study, you want to know it's the best path to get you closer to your goals. 
A Master of Business Administration (MBA) offers a substantial boost to your career, improving job opportunities, accelerating earnings potential, and unlocking new skills and opportunities for an MBA graduate.  
But you don't just need to take our word for it. Here are some key areas where you'll find the value of an MBA.
Career Benefits of an MBA
With an MBA, you'll build critical 'soft skills' that are vital to a future of effective leadership. That means better communication skills, people management, networking opportunities, and even crisis management.  
But the benefits aren't purely academic. According to a study by global body the Graduate Management Admission Council, MBA graduates saw many benefits from their MBA that have set them up for a successful business career.
Graduates said that their MBA:
Prepared them for leadership positions
Increased their earnings power
Prepared them for a chosen career path
Developed their professional network
Prepared them to work in culturally diverse organisations
Offered opportunities for quick career advancement
Financial Value of an MBA in Malaysia
Accelerated career development, leadership capabilities, and professional network building are not the only advantages you'll gain with an MBA.  
MBAs are a financial investment, but it turns out there is compelling evidence for the financial reward for undertaking an MBA in Malaysia, too. 
According to analysis by salary comparison website Payscale, reported by Studymasters, MBA graduates in Malaysia receive an identifiable financial benefit as their career progresses.
MBA Graduate Salaries

| Years of Experience | Average Salary | Average Yearly Bonus |
| --- | --- | --- |
| 1-4 | RM42,000 | RM6,350 |
| 5-9 | RM72,000 | RM11,000 |
| 10-19 | RM82,135 | RM11,000 |
| 20+ | RM228,000 | RM11,000 |
Compare the earnings potential of an MBA, highlighted above, to a median annual salary in Malaysia of RM46,812 in 2019 for those with a tertiary degree. It is clear that a career pathway supported by an MBA can quickly rise above that value.  
Of course, it's important to recognise that an MBA is an investment. That means it does come with upfront costs and decisions around your work-life balance.  
However, those investment costs can be mitigated by speaking to your employer if an MBA is valuable for your position. Long-term, the benefits can be significant to your organisation, just as much as it is to your salary. 
What MBA Graduates Think of the Value of MBAs
But one of the clearest examples of the value of an MBA comes from the experiences of MBA graduates. According to the study by the Graduate Management Admission Council:  
96% of MBA graduates from around the world regard their degree as good, excellent, or outstanding value;  
82% believe business school boosted their earnings potential; and 
93% of MBA graduates would pursue a similar graduate management education again.  
Discover Sunway University's online MBA
Sunway University's online MBA is designed to build future leaders for a changing business landscape. That means providing you with the tools and understanding for agile career development and effective leadership in a world of disruption. It's not enough to learn static skills, you need to understand how to grow. 
Our online-only MBA means you can balance education against your work commitments. Wherever you are in Malaysia, you can study at your own pace, even while still in full-time work, and be supported through virtual learning networks across the country. 
Discover more about Sunway's online MBA.