Learn to Manage Technology with Our Modern MBA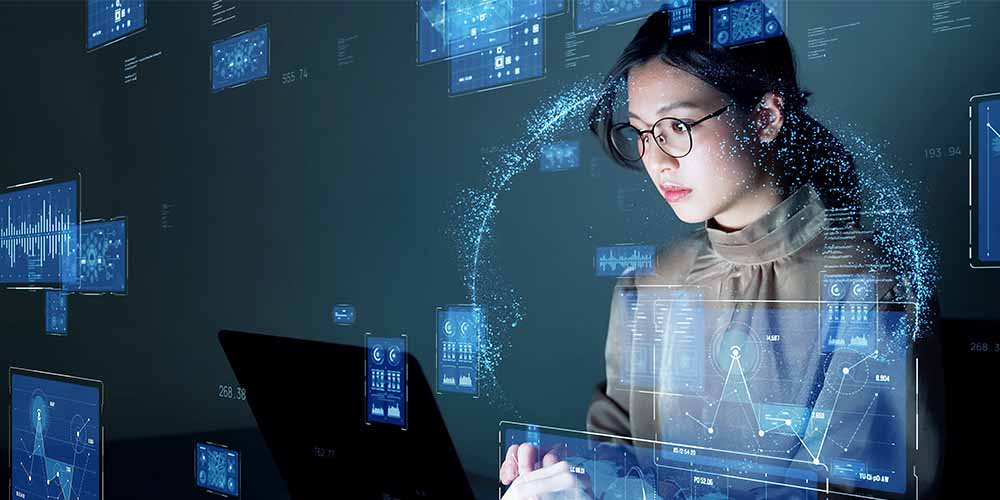 Technology is transforming at a rapid pace, meaning business leaders are increasingly looking for flexible solutions or platform partnerships to unlock value.
Managing technology for business is now a critical part of a leader's job description. At the same time, information systems in business are becoming even more complex, as connectivity and data insight form increasingly essential parts of business competitiveness.
Sunway University Online's unique Master of Business Administration is designed to help you succeed in this landscape, creating informed leaders of tomorrow with the skills to manage technology in a complex and connected business ecosystem.
Connected technology connects opportunities
Technology is the foundation of almost any successful modern business. This focus on technology has accelerated at an even greater pace in recent years, as the COVID-19 pandemic triggered remarkable changes in the way we work and do business.
Major technology firms are now the global leaders in business, with the likes of Apple, Alphabet, Microsoft, AliBaba, Tencent, and other innovative firms dominating the global business landscape.
Boston Consulting Group's annual Value Creator Report revealed that the combined market value of technology companies more than tripled from USD6 trillion in 2016 to USD21 trillion in 2021, the largest increase of any industry studied.
These big value numbers highlight what many of us recognise on the ground — technology now powers our modern business environment. That's why preparing for this landscape is such a fundamental part of our forward-looking online MBA.
It's easy to see why managing technology is so important for a smart modern leader. Leaders with the ability to adapt to new technologies are far more likely to have steered a positive path through the disruption of the COVID-19 pandemic. Social distancing, quarantine measures, and wider disruption necessitated huge shifts in how our businesses operate.
Connected technologies became increasingly important in this landscape. Malaysia was already a leader in remote working systems, with the 2013 Regus Global Economic Indicator study revealing that 53% of professional workers in Malaysia were already working remotely for some time of the week, above the 48% global average.
The  COVID-19 pandemic has amplified this trend, with recent research by Microsoft showing that 77% of workers in Malaysia want flexible remote working opportunities to continue. This presents a real challenge for leaders, who must not only connect and motivate their staff, but ensure the technology is in place to empower their employees. 38% of workers in Malaysia noted that interactions with their colleagues had reduced since moving to remote work, showing just how acute this challenge can be.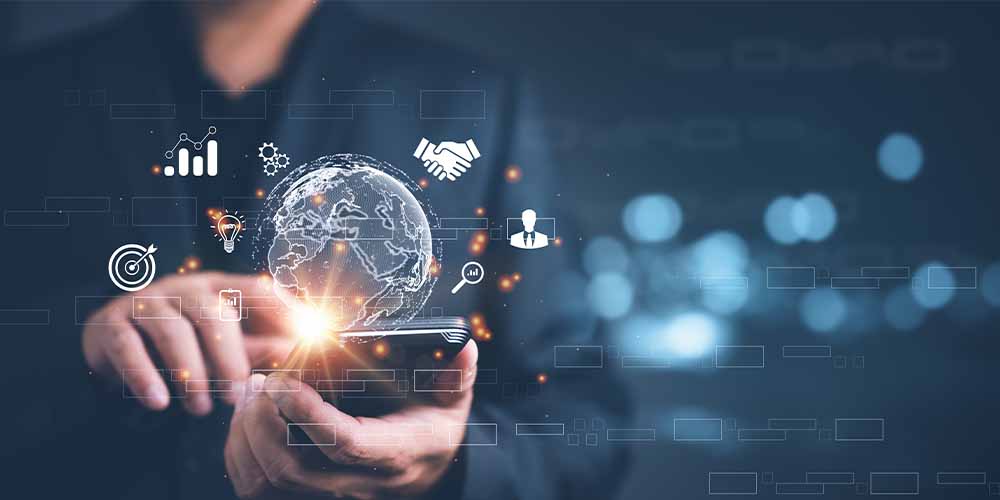 Shifting technology foundations need adaptive leaders
Remote working is perhaps the most visible of the remarkable technology transformations, but it is just the tip of the iceberg in many businesses.
Smartphone technology, data connectivity and digital platforms are all major trends that have forced business leaders to adapt both their systems and their choices. Ecosystems that incorporate everything from social media platforms like Facebook, or e-commerce platforms like Lazada, create sometimes competing and often challenging propositions for enterprises seeking to keep pace with customers and markets.
According to an analysis by identity-management firm Okta Inc, the number of software applications deployed by large enterprises globally increased by over two-thirds (68%) by the end of 2018, with 10% of companies having more than 200 apps in their operating ecosystem. How is a leader supposed to keep up?
The Managing Technology and Innovation subject of our online MBA is focused on these challenges, helping future leaders to build the right skills to navigate business disruption and unlock opportunities through technology and innovation in a sustainable way. Through this subject, you will explore valuable case studies in managing business innovation, backed by discussions on technology management, including the management and commercialisation of incremental, emerging, and disruptive technologies. It is designed to empower leaders to identify business opportunities to gain a competitive advantage.
This ability to adapt to identify competitive advantage in an age of digital disruption is also reinforced in the Foresight Leadership and Management subject, looking at what it means to be a good manager and deliver effective leadership in the modern landscape of digital disruption and Industry 4.0.
Understanding how and where to capture the value of data is a critical part of modern business leadership, too. That's why data-driven understanding is a key pillar across our online MBA. The Marketing Strategy and Technologies subject explores how to embrace a strategic approach to marketing management and strategy with customer-centric and technology-driven strategies.
You will also have the opportunity to select from a range of elective modules to further refine your ability to respond to a changing technology landscape. Leading in the Age of Digital Disruption will focus on leadership in this disruptive ecosystem, while Managing People, Analytics, and Change will look at how data can help improve your people-management processes. Data Architecture, Ethics, and Governance will take an even deeper dive into the ethical use of data for business advantage.
Ultimately, the era of technology is one of innovation, and often unprecedented disruption. That's why flexibility and adaptability is so key to your success as a business leader. Sunway University Online's MBA doesn't focus on embedding static lessons and knowledge, but nurturing your ability to critically evaluate opportunity and adapt to emerging situations. That's what's vital in the disrupted modern business ecosystem.
The question is: are you ready to learn to evolve and manage technology in this exciting, fast-paced world of leadership?