Smart Cities are Smart Opportunities for Data Scientists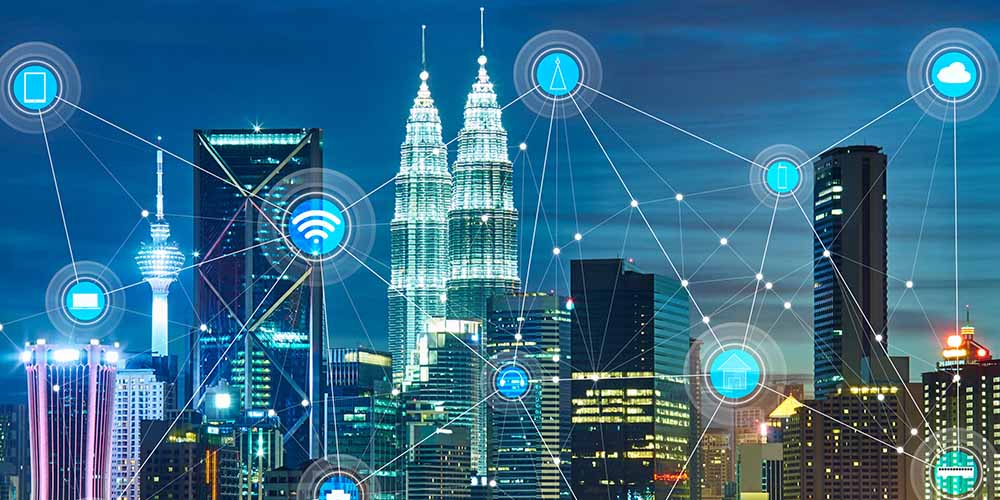 The future of cities is smart — connected urban environments with smart automated vehicles, the hum of delivery drones in the sky, and the purr of a perfectly oiled municipal system.
This might seem like a utopian dream far from the realities of the Cheras-Kajang Expressway at rush hour, but data scientists are ready to power the future of better urban environments in Malaysia and around the world.
With nearly 70% of the world's population expected to live in urban environments by 2050, the pressure to build more sustainable, inclusive cities is clear.
Smart cities are about combining connectivity and  smart data use to optimise the way we live and work, and a Master of Data Science from Sunway University Online could put you at the heart of this exciting transformation.
A future of smart city benefits
Smart cities are a focused but transformational part of the wider Industry 4.0 opportunity, with connectivity, innovative smart city technology, and real-time data working to improve processes in everything from renewable energy to waste collection.
It's estimated that Industry 4.0 could create between 3.3 and six million jobs in Malaysia by 2030, and smart cities will be one of the most exciting and important opportunities in that landscape.
Smart cities promise a range of data-driven benefits, and include connected use cases such as enhanced transport, improved waste, reduced energy intensity, and significant quality-of-life improvement. They can create connected energy systems that reduce greenhouse gas emissions while improving energy security through renewable energy installations.
Barcelona, Spain, introduced smart city technology across a range of functions, including smart lighting and water usage, in order to enhance efficiency and reduce costs. Replacing more than 1,100 lampposts with LED alternatives alongside wider efficiency initiatives helped reduce energy usage by 30%, while smart irrigation helped reduce water usage by 25%.
Traffic management integration is another key smart city benefit, helping improve journey times, reduce fuel use, and enhance transport links across the urban environment, at the same time interlinking infrastructure with safety and security features to help improve safety for residents. This can also combine with more active travel infrastructure such as cycle routes to make for a more sustainable and pleasurable transport environment.
London, England, introduced a smart congestion charge system to reduce traffic, using connected cameras across 21 sq km Between 2000 and 2014, car usage in central London reduced by 53%, while bus and bike commuting increased by 60% and 203%, respectively.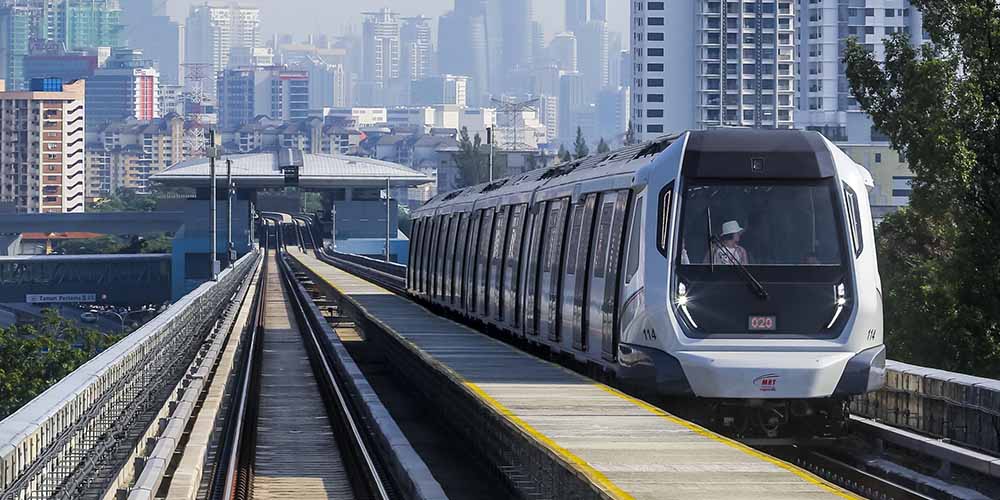 A whole urban environment of opportunity
The wonderful thing about smart cities for data scientists is that the opportunities are vast, covering whole areas of urban life. Want to work in transport? Get to grips with data to improve highway usage. Want to work in sustainability? Help build a smart programme to connect renewable energy demand and usage. Like having fun? Build a system to inform decisions on better, more accessible parks for families.
There are already some great examples of smart cities in Malaysia, with a smart city defined locally as "a city that uses ICT and technology and innovation advances to address urban issues, including to improve the quality of life, promote economic growth, develop a sustainable and safe environment, and encourage efficient urban management practices".
The Smart Selangor Delivery Unit (SSDU) is focused on making Selangor a liveable smart city by 2025. The initiative has included the introduction of intelligent traffic monitoring, bus tracking, and smart bus stops, with further initiatives planned for the future. Imagine being part of that opportunity, to genuinely connect and improve the quality of life in your own home community.
Selangor is not alone in this ambition. Smart City Penang 2030 aims to unlock the benefits of data-driven smart cities with over 73 initiatives in areas such as smart government, mobility, the environment, economy, and community.
In exciting recent news, it was announced that UK and Malaysian companies would be partnering to explore a wide range of smart city solutions, including smart mobility in Iskandar, Malaysia, as well as further solutions in areas such as urban flooding and transport.
Sunway University Online's Master of Data Science is designed to develop data scientists with the skills and understanding to thrive in this kind of innovative environment. Subjects such as Principles of Data Science, Programming for Data Science, and Statistical Methods for Data Science will offer the critical foundations to your topic expertise, while Data Visualisation and Communicating Value will help you learn how to convey those critical insights to decision makers.
Data Mining and Big Data Management will help you get to grips with the big data landscape that's at the heart of smart city opportunities, providing the basis for innovative data solutions to elements such as traffic flow, energy management, and more.
Cloud Infrastructure and Services will introduce you to the key concepts of cloud technologies, which is an integral part of a virtual smart city network. Deep Learning for Data Science will help you further understand the automated machine learning solutions that will be invaluable for creating a truly efficient real-time data landscape for smart urban environments.
The potential of smart cities truly is remarkable, and your first step into a journey of smart city opportunity could be with our Master of Data Science.
Call us today to find out more about Sunway University Online's Master of Data Science!