10 Data Jobs for A Data Science Graduate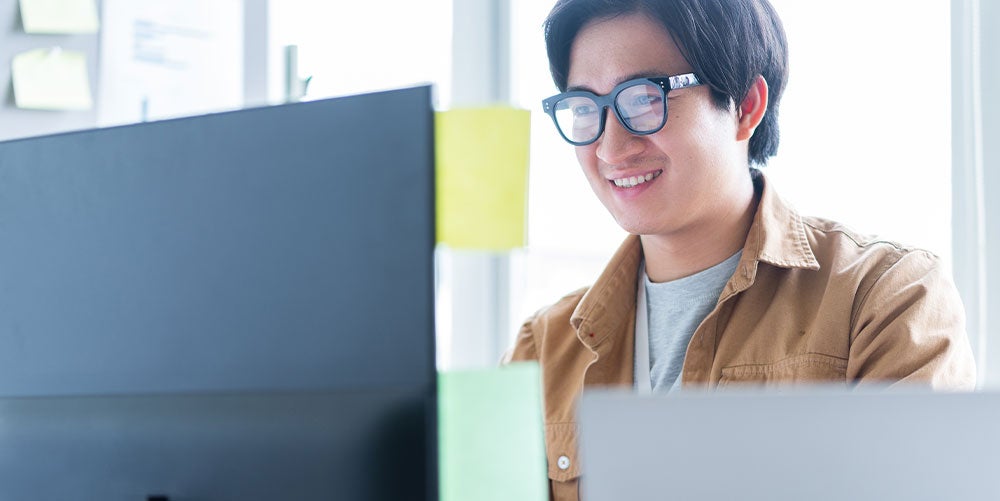 Data might power our modern world, but what kind of career opportunities are empowered by a data science degree?
The World Economic Forum's Future of Jobs Report 2020 highlights the huge shifts we can expect in coming years, as more than 85 million jobs are displaced as the division of labour between humans and machines transforms our working landscape.
Underpinning this remarkable transition is a change from manual processes to increasingly data-driven and automated opportunities. The WEF report projects that a whopping 97 million new roles may emerge, shifting to reflect the changing balance of work between humans, machine, and algorithms.
It's time to gear up to a data-driven future. Here are ten exciting data-driven roles that a data science degree can put you on the pathway to embrace.  
1. Data scientist
The most obvious of the data jobs from a data scientist degree. These experts are responsible for identifying, gathering, and organising data. They use sophisticated tools and programs to gather raw data and turn it into actionable, structured insight.
2. Data analyst
A data analyst works to identify trends and patterns in data, exploring structured data formats in order to provide valuable insight to decision-makers. These professionals work to ensure businesses and leaders are always making decisions based on the evidence data presents.
3. Data architect
A data architect works to design the complex framework and data technologies that allow for the clear, efficient performance of data systems. They design and evaluate systems and platforms that allow data to be gathered and accessed, while working to constantly refine and improve existing data structures.
4. Database administrator
A database administrator works to install, manage, and optimise essential database systems, maintaining secure data storage and ensuring efficient access to data. They work closely with key roles such as data architects to ensure that data is always available and trustworthy.
5. Information officer
An information officer or chief information officer (CIO) not only holds responsibility for overseeing the safe and secure storage, categorisation and management of data, but they often also oversee the development of further data systems as well as work to report and present data to decision makers.
6. Machine learning engineer
These experts develop machine learning solutions to help with the efficient and timely use of data. This often involves strong programming skills alongside complex data understanding, combining to test and design automated solutions that enable real-time or near-real-time data access and insight in even the most high-volume data landscape.
7. Machine learning scientist
A machine learning scientist also works with advanced algorithms, but focuses on developing new, sophisticated algorithms and data programming in areas such as deep learning, supervised learning, and unsupervised learning to deliver even more efficient, reliable, and rapid data analysis.
8. Business intelligence expert
A business intelligence expert is a specialist type of data analyst, often working on designing and developing strategies that aim to meet defined business goals and ambitions. They often use business analytics tools or platforms to extract and analyse valuable data that enables clear decision making backed by simple and user-friendly data reporting.
9. Statistician
Statisticians are another style of data analyst, often working in public agencies or other research roles, working to collect data, review accuracy, and present findings in a way that can help inform decision making.
10. Data-driven media
Data is such a fundamental part of understanding the modern world that a master in data science can unlock even wider opportunities in areas such as news and media. Understanding data can improve reporting, enhance critical analysis, and provide valuable communication expertise.
Data is the backbone of our digital world, running across all industries and operations. Whether you're looking for an exciting career in oil and gas, a path into data-driven finance, or want to unlock fresh opportunities in exciting emerging areas such as financial technology or digital start-ups, data offers a roadmap to success.
The Master of Data Science programme at Sunway University Online is a key to unlock those doors. Our team of passionate academics combine expert theoretical understanding with extensive real-world experience, providing a programme that prepares you to gather, analyse, and communicate complex data understanding.
Log on, link up, and connect to a world of data-driven understanding at Sunway University Online.