6 Strategies to Get Your Resume Noticed in 2023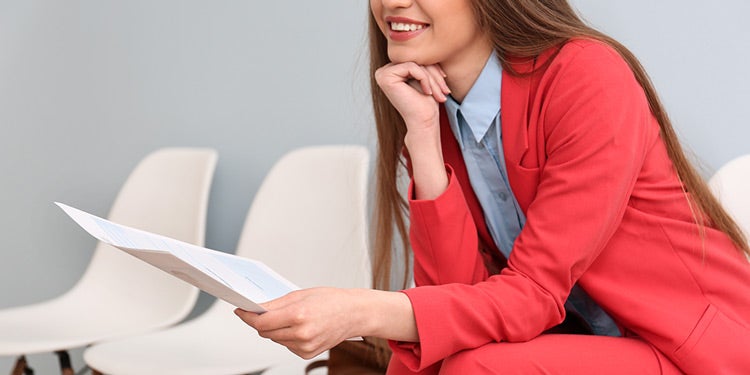 Are you currently waiting on a response from a potential employer? Or maybe you submitted an application weeks ago, but haven't heard from the company yet? 
Waiting is always the hardest part of applying for a new position. It often takes employers at least two weeks to respond to a job application, so you need to ensure your resume is memorable enough to stand out.
According to Randstad, a global leader in the recruitment and headhunting field, the average job search process takes two to six months, depending on the role and seniority of the position. 
Usually, only a handful of employers will get back to you about a job opening you applied for weeks – if not, months – ago. Most of the time, it's because your resume didn't even reach the hiring manager. 
The Modern-Day Recruitment Process
When employers post a job opening on job sites, such as Indeed, Glassdoor, or Linkedin, they may receive hundreds of resumes. These resumes are usually screened with an Applicant Tracking System (ATS) before shortlisted applications are shown to the hiring managers. Job-seeking consultant Jobscan discovered that, in 2019, 98.8% of Fortune 500 companies used an ATS. 
The ATS runs these resumes through a parser, a computer programme that converts resumes into a readable format recognised by the ATS and neutralises language across applicants for easier comparison. After this stage, it is shown to employers, who then filter candidates by searching for specific keywords. 
Your resume undergoes six steps before an employer makes a hiring decision: 
Step 1: HR receives resume
Step 2: Resume is fed into ATS
Step 3: Resume runs through a parser
Step 4: Parser converts resume into a readable format and neutralises language
Step 5: Employer filters resumes using specific keywords 
Step 6: Employer receives resume if it passes the keyword filter
What Do Employers Look for in a Resume? 
On average, employers spend only six to seven seconds perusing your resume before deciding whether to give it a thorough review. Hence, it is crucial that your resume is able to grab their attention within those critical few seconds.
Here are three things employers generally look for when screening resumes: 
1. Formatting 
The way you arrange and organise content on your resume shows employers that you are organised and capable of identifying the key information employers need to decide if you are a good hire. 
2. Achievements 
Every employer wants to hire the best out there, so include a section to highlight your relevant accomplishments to help potential employers understand the value you can add to their organisations. 
3. Education 
A fundamental requirement for most jobs, many resumes are filtered by the education levels stated in job listings. Include your background and other qualifications you may have so employers are able to visualise the full scope of your fundamental skills.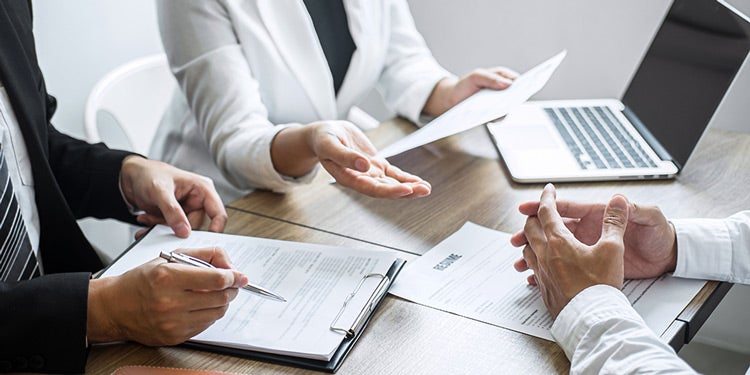 How to Write an Attention-Grabbing Resume 
Designing a resume that is both attractive and informative is often a challenge for many. These tips will help ensure your resume makes it through the ATS and reaches hiring managers. 
1. Follow the right format
The best way to ensure your resume is properly interpreted by the ATS is to stick to the correct format, design, and layout. Follow these guidelines to make sure your resume passes the initial screening:
i. Formatting 
Font: Garamond, Calibri, Times New Roman, Arial, or Helvetica
Font size: 10 to 12 points (regular text), 14 to 16 points (section titles)
Size and orientation: US Letter size, portrait orientation
Margins: 0.5-inch or 1-inch margins on all sides
Dates: Use either "11/2022" or "November 2022" 
Document type: Microsoft Word or PDF 
ii. Design
Formal style: Keep it simple and follow traditional resume styles with clean lines, minimal to no images, and muted, professional colours 
Creative style: Make it pop with modern elements that use bright colours, sans serif fonts like Arial, Helvetica, and Calibri, and graphics that showcase your design skills and other measurable attributes
iii. Layout
Chronological style: This places focus on your work history and is the most common layout used in resumes
Functional style: This highlights the skills you gained from various jobs and is best suited for those with large gaps in employment 
Combination style: A mix of chronological and functional layouts. It features a detailed work experience and relevant skills section, and is commonly used by those with an extensive employment history 
2. Use impactful words
Most employers skim your resume in just six to seven seconds. Grab their attention with action verbs, as well as punchy words and phrases. Knowing which keywords to use so an ATS "understands" your resume is important. 
Here are some action verbs you can incorporate in your resume:
| To sAY... | try... |
| --- | --- |
| Started | Created, Introduced, Launched, Initiated, Implemented |
| Supported | Informed, Advised, Provided, Educated, Assisted |
| Achieved | Honoured with, Awarded, Earned, Succeeded, Completed |
| Changed | Streamlined, Innovated, Modified, Updated, Transformed |
| Led | Coordinated, Executed, Oversaw, Directed, Organised |
3. Boast about your accomplishments 
In your resume, simply listing the responsibilities you had during previous jobs has become a thing of the past. In today's highly competitive hiring environment, employers tend to pay more attention to your accomplishments. Highlight key points of your career in your resume using numbers to catch employers' attention. 
Providing measurable and comparable values for your achievements gives employers a better view of your abilities. For instance, instead of saying "Developed strategies to increase sales revenue", say "Boosted revenue by 65% by implementing a new sales strategy". This shows potential employers that you are goal-oriented and prioritise achieving personal key performance indicators.
4. Highlight your educational background
Did you know that in 2022, 92% of companies worldwide planned to hire someone with a Master of Business Administration (MBA)? And, the percentage of organisations that employed 50 or more data scientists increased from 30% in 2020 to almost 60% in 2021. Given these figures, it is important to highlight your educational background in your resume, especially if you have successfully completed an MBA or a Master of Data Science. 
Having a master's degree is a huge advantage as it helps you stand out among your peers. Many employers tend to gravitate towards master's graduates because they are disciplined, career-minded go-getters who go the extra mile to achieve their personal and professional goals.
A postgraduate education helps you develop a growth mindset and deeper understanding of industry issues, and provides opportunities to network and build professional relationships. In essence, it prepares you for real-world scenarios. 
5. Showcase your skill sets
Modern employers place importance on both soft and hard skills. In fact, 93% of employers said soft skills play a critical role in their hiring decisions. 
Soft skills refer to a combination of people, social, and communication skills, personality and attitude, and emotional characteristics, while hard skills are measurable abilities gained through education, training, and professional experience.
Employers look at a potential hire's hard skills to determine if they can do the job, while soft skills may indicate to employers whether you'd be a good fit in the team and organisation. 
Here is a list of the top 10 soft and hard skills that employers look for in resumes:
| SOFT SKILLS | HARD SKILLS |
| --- | --- |
| Communication | Customer relationship management (CRM) |
| Customer service | Management |
| Scheduling | Sales experience |
| Time management | Recruiting |
| Project management | Software development |
| Analytical thinking | Software engineering |
| Ability to work independently | Computer science |
| Interpersonal skills | Basic life support |
| Flexibility | Budget management |
| Problem-solving | Programming languages (SQL and Python) |
6. Proofread, proofread, proofread!
Once you have written your resume and gone over it twice, your next step is to proofread. Give it a thorough read and pay close attention to the little details, such as punctuation, tone, tenses, and word choice. You never know what might stand out to a potential employer. 
Employers expect error-free resumes, so ensure yours is polished, refined, and well-checked. If in doubt, have someone else give it a once-over, just to be safe. A resume is your chance to make a memorable first impression on potential employers, so take some time to ensure you are putting your best foot forward.
Boost Your Employability with Sunway University Online
A great way to get your resume noticed is with a postgraduate qualification. In this regard, Sunway University Online is a premier choice. 
Our online Master of Business Administration programme will help you advance your career and boost your earning potential by equipping you with future-ready capabilities, while our online Master of Data Science programme provides you with the knowledge to transform data into key insights that drive decision-making in organisations.
With our MBA and Master of Data Science, gain a host of dynamic skills and level up your resume to boost your employability.
Chat with our Education Counsellors today to find out more about these fully online programmes, which one best suits your needs, and how to maximise your personal and professional potential!