Celebrating the Foundations of our Data Science Degree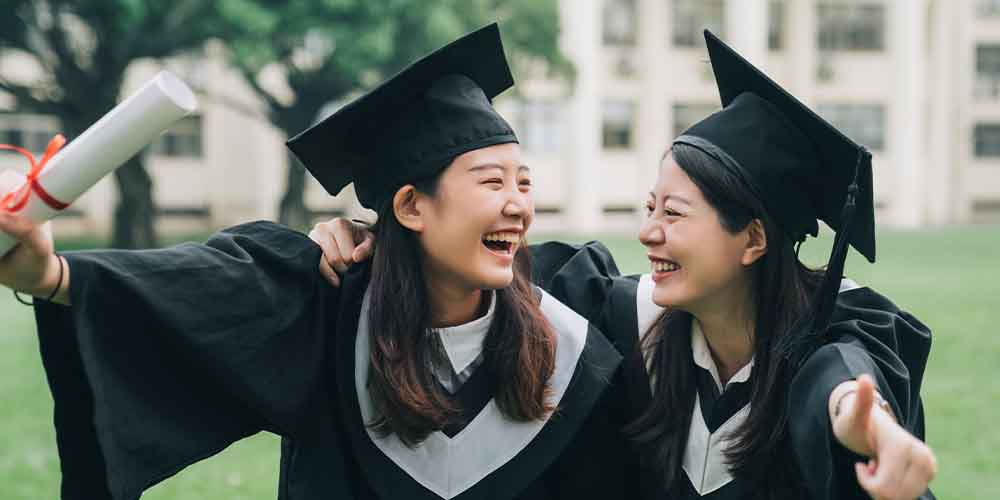 Celebrating the Foundations of Sunway's Master of Data Science Degree
Sunway University is proud to be Malaysia's leading not-for-profit university, with foundations of excellence built on quality education and the outstanding staff who underpin it. Sunway University Online's Master of Data Science is developed in that framework, delivering a world-class data science degree to students across Malaysia.
This commitment to excellence has seen Sunway University recently recognised as one of the 10 most prominent data science institutes for 2022 by the respected industry magazine Analytics Insight. That's the kind of data that offers rewarding analysis for students and academics alike.
Associate Professor TS Dr Angela Lee Siew Hoong, is rightly recognised as a driving force behind this success, having worked tirelessly to establish and develop Sunway University's analytics and data programmes over more than a decade. Since joining in 2009, Angela has been a champion of a market-leading analytics and data science programme aligned with the evolving needs of industry.
Angela was recognised by the SAS Institute as 2021's Distinguished Analytics Educator of the Year, and is rightly celebrated and respected within the analytics community. She was also awarded Outstanding Women Researcher in Data Science 2022 at the 7th Venus International Women Awards, demonstrating that passion for excellence that informs our data programmes.
Effective data science must evolve to succeed
In 2009, Associate Professor TS Dr Angela Lee Siew Hoong embedded four analytics courses into the existing Information Systems degree at Sunway University. In 2016, the University became the first private university in Malaysia to launch a dedicated and fully-fledged analytics degree. Five years later, and in 2021 it was proud to launch a pioneering 100% online Master of Data Science programme, opening up access to this remarkable education through a flexible online course for students across Malaysia.
"The University's teaching and curriculum was built along with the concept of making sure that students know how to leverage data and how to generate actionable outcomes for future tech companies," Angela notes in the article. While the technology has progressed significantly since 2009, that ethos remains the guiding force of the university's data programmes even today.
The decade or more in which Angela has steered this development has seen a remarkable transformation to our data landscape, with data technologies growing to become a critical element of businesses regardless of industry or size.
Data has transformed decision making, providing enterprises with the ability to not only understand operational trends today, but forecast outcomes tomorrow. That's why we're committed to providing data science and analytics courses that prepare students for the landscape of the future, rather than focusing on the environment of the past.
This story of remarkable data-driven successes offers the welcome foundation for our 100% Online Master of Data Science, and provides the framework to prepare students for a remarkable future of data science and analytics in our modern business landscape.
Sunway University Online's Master of Data Science continues our commitment to meeting industry needs, with core modules focused at building foundational understanding backed by creative and forward-thinking problem solving. A diverse set of elective modules provide a flexible approach to refine the education pathway, offering a unique opportunity for students to choose the modules which best align with their own career goals.
This course, like those that came before it, is designed to prepare students for real-world scenarios. The Data Science degree pathway at Sunway University has always looked to develop understanding of the tools, technology, and techniques that prepares graduates for the genuine world of work.
The Research Project module of Sunway University Online's Master of Data Science Degree is a particularly valuable element that allows students to explore this opportunity, developing and delivering their own data science project with access to industry partners and expertise. This offers a focal point for genuine industry partnerships and expertise that are fundamental to guiding the design of our online data science masters.
Let data drive opportunity
Malaysia's big data analytics market is anticipated to grow to USD1.9 billion in coming years. That represents a huge opportunity not only for the nation, but for the ambitious data scientists willing to power the country's data-driven digital economy. This trend is likely to be amplified further by the unprecedented disruption of the COVID-19 pandemic, which accelerated digital transformation across the world.
With up to six million new roles projected to open up in Malaysia thanks to Industry 4.0, students will need the right platform to succeed. At Sunway University Online, we're already building on strong foundations, with recognised global success driven by enthusiastic and celebrated pioneers like Associate Professor TS Dr Angela Lee Siew Hoong.