Build Your Path to Entrepreneurship with an MBA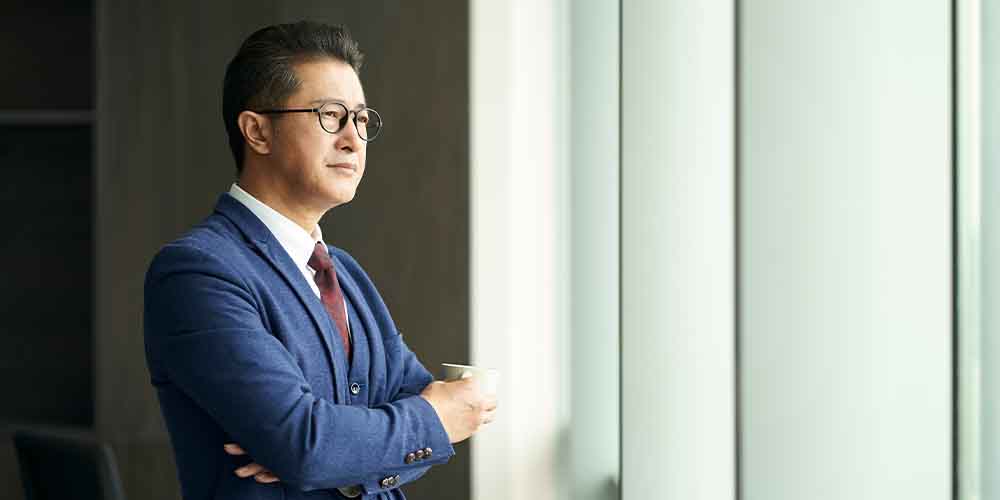 Build Your Path to Entrepreneurship with an MBA
Entrepreneurship is an exciting ambition for many professionals in our modern marketplace. The desire to design, ideate, and establish a successful business from your own vision and hard work is a compelling prospect for many.
The truth is though that entrepreneurs don't just spring fully formed from the ground. They must develop a wide range of business skills, and key entrepreneur skills, based on both experience and education.
These exciting ambitions are why Sunway University Master of Business Administration Online is uniquely designed with a forward-looking approach to business education. We don't want you to get bogged down in a landscape of tedious textbooks and tired but traditional business skills. This is an MBA designed for the future, and to help empower ambitious entrepreneurs with the skills to succeed in today's knowledge-intensive economy, building beyond established skillsets to develop sustainable entrepreneurs with the understanding to thrive.
Entrepreneurship that delivers
Entrepreneurship and self-motivated business people have a respected foundation in Malaysia. More than 98% of businesses in the country are today small and medium-sized enterprises (SMEs), built on the backs of hard work and individual aspirations.
Now the SME landscape is changing. While the traditional vision of mouth-watering mamaks, exciting mom and pop stalls, and trusted manufacturing businesses still make up an important part of this landscape, there's a new era of digitally-connected businesses and ambitious tech-enabled enterprises poised to supercharge Malaysia's small business landscape.
SMEs contributed 38.2% of Malaysia's GDP in 2021*, demonstrating what a vital part of our economy they occupy. Government targets aim to accelerate that value to 50% of GDP by 2030, leveraging digital transformation and improved connectivity to supercharge enterprise opportunities.
The Malaysian Government is championing a number of initiatives to supercharge the startup space. MyDigital initiative aims to catalyse 5,000 new startups in Malaysia by 2025, a significant rise from the estimated 3,000 startups operating today. At the same time, the Digital Investments Future5 (DIF5) Strategy aims to attract RM50bil in investment to Malaysia's digital economy by 2025, a substantial shift from the RM1.51bil invested in Malaysian startups in 2019-2020.
Creating the right, digitally-empowered talent is critical to delivering on this promise. That's why our own online MBA course is designed to both leverage and uplift the potential of digitally-savvy students to succeed in this landscape.  The 100% online approach offers a clear demonstration of the power of digital technologies to transform opportunities in a rapidly evolving business environment.
The Managing Technology and Innovation module of our online MBA will help establish this digital framework for success, guiding you to understanding how to manage and commercialise incremental, emerging, and disruptive technologies in ethical and sustainable ways.
This sustainable focus will be further enhanced through a Strategy Frameworks and Sustainability module which will show you how to drive success with ethical and conscientious decision making, creating future leaders with strong values at their core. 
Entrepreneurship is everywhere
Entrepreneurs emerge in all sectors and areas of operation. The popular focus on trendy software companies with revolutionary ideas masks a whole segment of exciting and passionate business people, from emerging fashion and beauty enterprises through to mobility and transport startups.
Your dream is what makes you an entrepreneur. Your education is what can help turn that dream into success.
The Design Thinking and Creative Problem Solving module of our online MBA is designed to teach students how to react to this changing ecosystem, exploring how organisations respond to problems, disruptions, and opportunities. This is about building a foundation of business skills ready to respond and move quickly to drive success. You will examine theoretical frameworks to change management, analyse how individuals and organisations respond to adversity, and understand how to communicate solutions to business challenges.
The Foresight Leadership and Management module will further build on this understanding, helping you get to grips with the characteristics of effective leadership in the modern landscape amidst the rapid change of Industry 4.0. This is the kind of entrepreneurship understanding which is critical to success as a business leader driving forward a vision.
Even the most exciting entrepreneurial opportunities still require fundamental business skills however. The Economic and Qualitative Analysis and Finance and Accounting for Business Skills modules will both build those invaluable foundations. Having a vision and bold marketing plan must still be backed up by critical understanding of the financing and market economics.
Being a leader is about more than just finances and technology however. Entrepreneurship is also fundamentally a journey of people. The People and Organisations module will help you develop understanding of the theories and practice of organisational behaviour, and how as a leader to inspire, motivate, and champion the people who will also contribute to the success of your business.
Our flexible Master of Business Administration Online also provides a range of elective modules that can be selected to complement your own entrepreneurial ambitions. Managing People, Analytics and Change will help people-focused organisations, while modules such as Data Architecture, Ethics, and Governance, and Leading in the Age of Digital Disruption, can help build data-driven understanding of how to succeed in our digital environment.
Entrepreneurs are driven individuals, with a vision of what success looks like based on their own ambitions. An online MBA from Sunway University Online can provide the valuable scaffold on which to construct that dream, and inform the path forward to entrepreneurial success.