The Growing Value of Data Science Jobs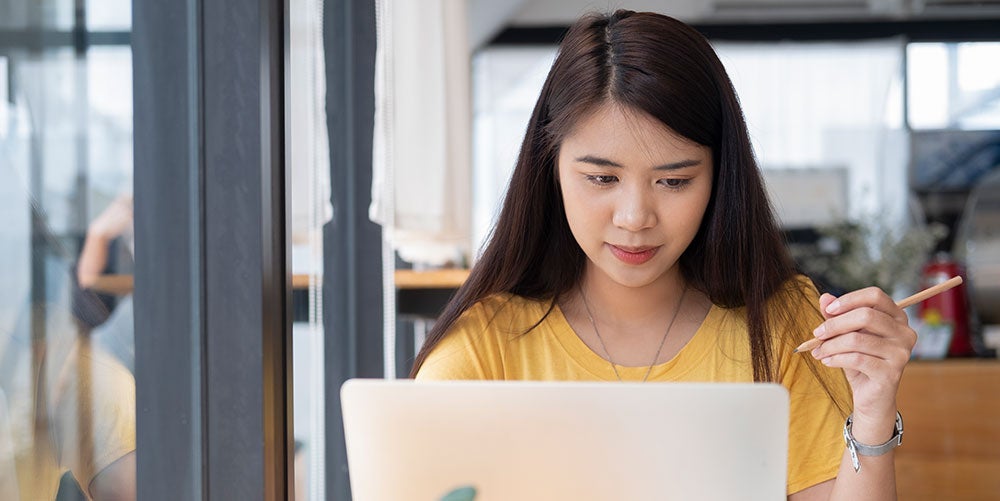 What is the value of data? Digital transformation is expected to drive over USD 6.8 trillion of investment between 2020 and 2023 according to analysts IDC, with an eye-watering 65% of global GDP digitalised by 2022.
Information is now the foundation of our global economy, from the numbers used to guide international financial transactions through to the complex data at the heart of the oil and gas industry. Every swipe of an app, ping of a text message and click of an e-wallet is contributing to a world of data that helps public and private organisations deliver more efficient, effective services.
That means understanding, analysing and communicating about that data is a skill that's never been more valued.
The demand for data scientists
The number of digital job vacancies in Malaysia tripled from June 2020 to April 2021. This is part of the wider demand for highly skilled technical jobs — and data scientists and analysts are an important of that equation.
A British study from 2019 showed that demand for specialist roles such as data scientists and data engineers more than tripled over the previous five-year period, demonstrating the huge growth in demand for these expert data skills.
The impact of the COVID-19 pandemic has accelerated this transformation, as consumers and businesses increasingly rely on digital platforms and channels to power their businesses. Data scientist roles were noted as one of the most in-demand specialisms in a recent global survey by consulting firm Boston Consulting Group looking at changing job attitudes of over 200,000 people across 190 countries.
This demand is evident across all markets, with even major economies such as the US experiencing a significant shortfall in data talent, as rapid industry expansion far outpaces the availability of qualified professionals.
Analysis by Quanthub shows that job listings for data scientist roles grew by 37% between 2019-2020, with 67% of companies expanding their data science teams. There was an estimated shortfall of data scientists of 250,000 in 2020.
This huge demand and limited supply has also had a clear positive impact on salaries. Quanthub estimates the average salary increase for data scientists grew by 14% in 2020. That's a huge boost for qualified professionals looking to make the most of their career choices.
Other studies have backed up this analysis, showing data scientist salaries as one of the fastest growing of any role. One US study indicated annual salary growth for data scientist jobs stood at 12.8% in 2019-2020.
Malaysia's big data analytics opportunities
Malaysia's big data analytics market is expected to reach a value of USD1.9bil by 2025. That's just one slice of a global market with multibillion dollar potential. IDC expects the global big data and business analytics solutions market to be generating USD274.3bil revenue by 2022.
Malaysia has ambitious plans to expand on its digital-driven economy, with strategies like Malaysia's Digital Economy Blueprint showing that data and digital technologies will be a major driver moving forward.
It's clear that data science expertise will be a high-demand skill in this landscape, and one which is already experiencing remarkable growth in both demand for talent and potential salaries.
Between 3.3 million and 6 million jobs are expected to be created in Malaysia thanks to Industry 4.0. Data science and analysis will continue to a major career growth opportunity in this landscape, as new and expanding data-driven roles power our connected jobs future.
If you're thinking about a career in data science, there's never been a more exciting time to explore that opportunity.
The Master of Data Science at Sunway University Online is designed to develop the data scientists of tomorrow, combining outstanding academic excellence with real-world experience to build your data skills and unlock future career opportunities.
Our data science masters programme is 100% online, providing a flexible, accessible opportunity to develop your skills and unlock the huge potential of a data scientist career.
This isn't just about tackling the theory but building end-to-end understanding to develop data scientists who can confidently analyse, understand and communicate complex data to drive business decisions.
Data scientists and data analyst jobs will be increasingly crucial for businesses of all sizes in future. Informed decision-making can be the difference between a business that succeeds, and one that fails to remain competitive. The Master of Data Science at Sunway University Online is a window into that remarkable opportunity and the springboard to a data-driven skillset that will continue to grow in value in the years to come.
Are you ready to embrace the value of a career in data science? Get in touch with Sunway University Online to connect to this remarkable opportunity.