Online Master of Data Science vs. On-Campus Learning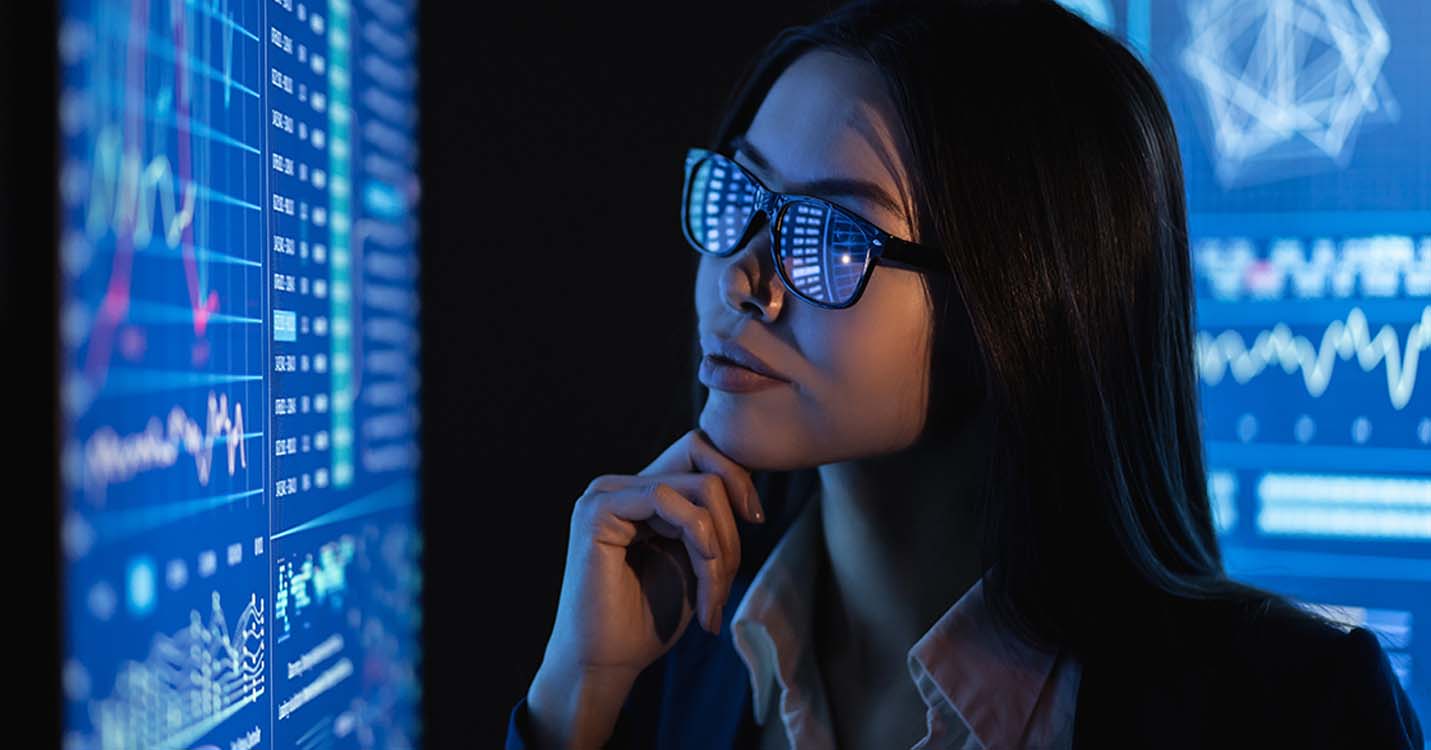 Online Master of Data Science vs. On-Campus Learning
Online Master of Data Science courses offer an exciting new opportunity for students looking to access the valuable career of data science.  
But like anything new, there's often a question mark over whether this option is the right one for you.  
Making the right choice is essential for something as important as investing in learning and career development. The reality is there is no one-size-fits-all model for personal education, with students sometimes benefiting from different learning styles and environments.  
So why would some people choose a 100% online data science course over traditional on-campus courses for data science? Let's dive into the data by looking at the benefits of an online data science masters.  
Flexibility
Unlike an on-campus Master of Data Science, there's no rushing from work to hit a jammed expressway, hoping to get to a class on time. You can join classes online from anywhere and even download the recordings later to catch up, refresh, and reassure yourself that you'll never miss anything important.  
When studying online, your programme really is wherever you need it to be. You can access the programme from your favourite study location, and you're not tied to specific times in one busy physical location. All you need is your smartphone, tablet or laptop, and an internet connection to access your education wherever you are; for example, on your commute to work, at home after putting your children to bed or during your lunch break. 
That not only saves you time, but saves you stress, and the inconvenience and cost of travel or accommodation. 
What's more, because an online Master of Data Science is focused on digital channels, catch-up materials and lecture recordings are available whenever you need them. 
Sunway University offers a more flexible approach to onboarding too. The Sunway University Online Master of Data Science offers five entry points per year, which is often more than can be made available at physical locations due to classroom or teacher restrictions. 
Accessibility
On-campus Master of Data Science courses mean you either need to live in the local catchment area, or move nearby to take part. That means course access is often limited to a single city.  
With an online Master of Data Science, you can log into your course and connect to your peers and Student Advisor wherever you might be whenever suits your schedule. This is particularly valuable for students who have many personal and professional commitments or live in rural locations. It's a more flexible and equitable approach. 
Building Connections
Building connections can be a big part of your further education. But an online Master of Data Science unlocks these connections in an exciting new way, offering a diverse national peer group of students that can present a wider potential network. 
Those initial relationship-building steps can easily be developed further at your convenience through additional in-person engagements. 
Thanks to the focus on real-world applications as part of the Sunway University Online Master of Data Science, you'll also get the chance to connect with and learn from industry experts as part of your programme.  
Digital-first Experience
Our remote Master of Data Science has been designed specifically for the online experience. 
That means the programme has been built by learning design experts who work closely with academics to develop content for digital delivery. 
As a student, you will benefit from a learning experience that draws on the best technology and online pedagogy available to make sure you learn effectively, even without face-to-face classes. 
Online Master of Data Science at Sunway University 
At Sunway University, we're committed to delivering a cutting-edge learning experience for ambitious students looking for the skills of tomorrow. Our online-only Master of Data Science is driven by experienced educators with substantial experience in academia and real-world data science applications across various industries. 
Each student is provided with a Student Advisor, designed to steer you through a return to education while at the same time offering comprehensive support through your online education journey. 
Now is the time to jump-start your career in data science to make the most of the sky-rocketing employer demand for these sought-after skills. 
Find out more about Sunway University's Master of Data Science today.