How Automation Will Change our Business World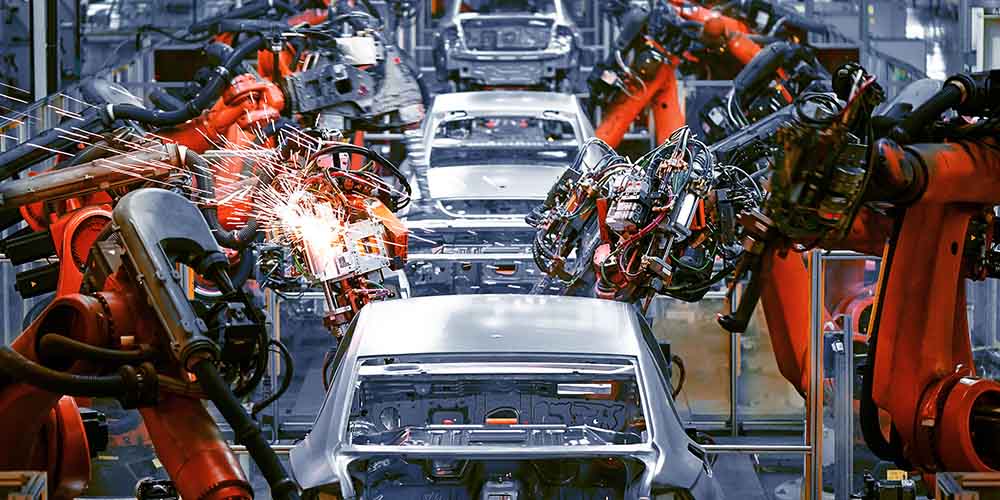 How Automation Will Change our Business World
The robots are coming for your jobs!
This fearful call has been a persistent headline over the last decade, as some commentators predict widespread disruption due to growing automation and adoption of artificial intelligence (AI) technologies.
The truth is robots aren't coming to take away jobs, but to transform where and how those jobs will operate. The World Economic Forum (WEF) estimates that automation of processes will lead to work being divided equally between humans and machines by 2025. Those roles which leverage human skills will rise in demand, while machines will focus on data processing, administrative tasks, and routine manual jobs.
While the sensationalist fear is perhaps misplaced, it's clear that automated technologies will have a disruptive effect on the future (and current) business environment.
Don't worry though… that doesn't mean we should head for the bunkers and prepare for a robot invasion. It just means we need to be smart about how to upskill and educate, and commit to developing educational pathways that prepare students for the future of a technology-enabled and knowledge-based economy in Malaysia.
A changing world of business automation
According to the WEF's The Future of Jobs 2020, business automation and changing divisions of labour between humans and machines will disrupt 85 million jobs globally in medium and large businesses by 2025, assessed across 15 industries and 26 economies.
So what is automation? It includes both physical and digital processes where machines and machine-driven solutions significantly reduce or eliminate the need for human labour.
These disrupted jobs cover a wide range of roles, but are often focused on repetitive and labour-intensive tasks. New software is making data entry roles obsolete, accounting and administrative support are being replaced by digital processes, and other low-hanging fruit are being transitioned to automated and technology-driven solutions. In many cases this can also mean transitioning often manual and hazardous jobs to those more safely done through robotic automation.
The Foresight Leadership and Management Module of our MBA was developed to help leaders react and respond effectively to this dynamic landscape. It will teach you what it means to be a good manager and leader in a changing future of work framed by IR4.0, and the skills and knowledge to help you succeed in the context of digital disruption.
The WEF report shows that more than 80% of business executives are accelerating plans to digitise key work processes and deploy new technologies. In fact half of employers are now expecting to accelerate the automation of some roles in their companies. McKinsey's report, Automation and adaptability: How Malaysia can navigate the future of work, indicates up to 4.5million workers could be displaced in Malaysia.
The 100% online Master of Business Administration (MBA) at Sunway University is designed to provide outstanding business leadership which can excel in this ecosystem of disruptive transformation. The 26-month part-time programme was developed to create the leaders of tomorrow, helping you gain in-demand skills to prepare for a world of business automation and digitised processes.
The WEF 2020 Jobs Report estimates 97 million new jobs will be created through the automation revolution. That reflects a huge opportunity for students and business leaders with the right skills. Between 3.3 million and 6 million jobs are expected to be created in Malaysia alone during the Fourth Industrial Revolution (IR4.0) according to analysis by McKinsey.
Southeast Asia is particularly vulnerable to the disruption of automation, with a large number of workers in manual roles. As these roles transition to machine-driven solutions, new roles are likely to open in other industries. This creates a significant opportunity according to the Asian Development Bank, with industries across Southeast Asia indicating they would require 169 million workers by 2030 to prepare for IR4.0.
The right support and education is vital to turn this disruption into a valuable transition. That's why Sunway University Online is dedicated to delivering education that develops the skills required to succeed in this landscape.
The skills to succeed in future
Automation is unlocking new areas of focus for leaders. Analytical thinking, creativity, and flexibility will be the critical skills needed by 2025 according to the WEF report. The Design Thinking and Creative Problem Solving module of our MBA reflects this huge shift in focus, providing you with detailed insight into how organisations respond to problems, disruptions, and opportunities, and empowering you with the creative problem solving skills to meet those challenges.
Managing Technology and Innovation is another module focused at developing leaders who can respond to dynamic shifts in technology. It's not just about responding to technology that already exists, but developing the confidence to react as new and emerging disruptive technologies such as new automation techniques emerge.
Sunway University Online's MBA also offers a number of elective modules which directly address this disruptive landscape. Leading in the Age of Digital Disruption will explore how digital innovation is impacting leadership and workplaces, looking at how to remain an effective leadership in this shifting context.
From valuable understanding of how and when to support people transitions to experience analysing emerging technologies, our MBA is designed to provide forward-looking leaders ready for this digital age.
So when robots turn up, looking for a job, you can say "certainly, have a seat over here…" and keep your human talent busy, engaged with value-adding work that is fundamental to a successful business.