Can I Get a Job with an MBA and No Work Experience?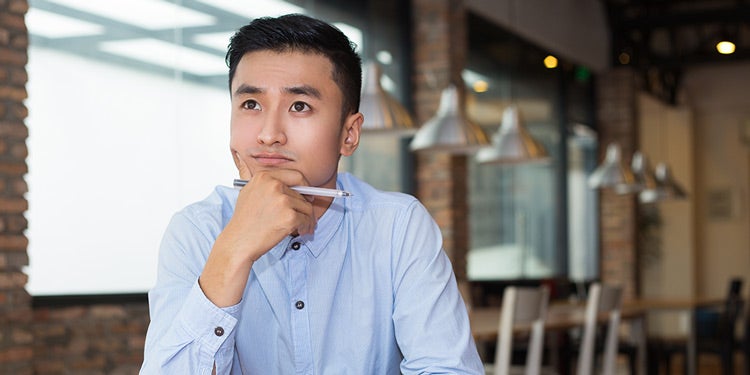 As the number of bachelor's degree holders increases, how can you stand out in such a competitive job market? 
Job hunting is no longer a walk in the park for graduates with just a bachelor's degree. In order to truly attract employers, you need to deepen your knowledge and step outside your comfort zone. A great way to do this is by obtaining a Master of Business Administration (MBA) from Sunway University Online. 
But, how can you justify furthering your education to the master's level when you've barely spent any time in the industry? MBA graduates, regardless of their job experience, are still highly employable as they receive real-world training during their studies. According to the Enrolled Students Survey 2022 by the Graduate Management Admission Council, 83% of full-time MBA graduates were employed by the time of graduation. 
If you have an MBA but lack work experience, here are some tips to help you secure your career of choice: 
1. The better the package, the higher your chances of getting hired
Making a good first impression is imperative to securing a job. The way you present yourself and your skill set is pivotal to attracting attention from prospective employers. When job hunting, you make your first impression on potential employers through your resume. A resume that's both attractive and informative helps you grab the initial attention of employers. But, did you know that employers only spend six to seven seconds looking at your resume? 
Employers look over your name, current employer, present job title, and responsibilities in mere seconds before deciding whether you are right for their company. To hold employers' attention, you should create a detailed resume with a simple layout – and seek feedback from those with experience in the industry. Sunway University Online's MBA students can ask their lecturers, who are industry experts, for such insights.  
2. Talk to your MBA classmates and exchange knowledge
Socialising and networking with your fellow classmates, especially those who are already established in the industry, will help you learn about interesting and attractive career opportunities.
Building connections and forming relationships with your classmates, university alumni, and lecturers helps you gain entry into an influential circle with which you can exchange ideas and form professional partnerships. In fact, employee referrals have the highest applicant-to-hire conversion rate, with referrals accounting for 40% of all hires.
3. Stay updated on the latest business trends 
To prepare for the modern business world, you need to be aware of the latest business trends disrupting the market. Employers appreciate those who can participate in intellectual discussions about new developments in the industry and share their thoughts in a clear, insightful way. 
Understanding the impact certain trends have on a business is a key part of developing strategies that ensure business success and longevity. By keeping up with these business trends, it shows your potential employer that you take the initiative to stay updated about your line of work, and this could make you a memorable candidate.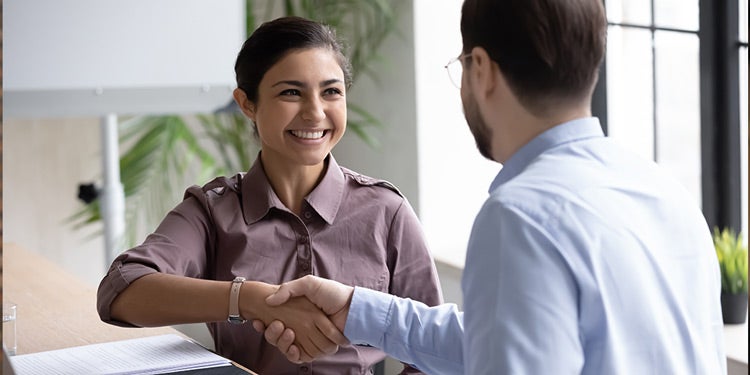 4. Play to your strengths
During your MBA studies, you would have developed certain skills – such as in management, finance, marketing, and public speaking – that are much needed in various aspects of business. Undoubtedly, different people have different strengths, and as such, it is important to know your strengths because employers look for goal-oriented employees who are able to produce results.
Having a clear goal in mind as to what you want to achieve in your career is key. This could be anything from scaling the ladder to a C-suite position, or even starting your own company. Knowing your strengths helps you identify which skills to hone to become the go-to person for a particular job. For instance, if you're good in design, you could volunteer to create company slides that can be used in pitches, to demonstrate your skills to higher-ups.  
To achieve this, you must know your plus points and which industry will benefit the most from your skill set. Playing to your strengths will help you achieve your professional goals and prove to prospective employers that you can perform well and contribute to their organisations.
5. Start small and work your way up 
As an MBA graduate without relevant work experience, you must be willing to start small and work towards achieving your ultimate career goals. One way to do this is by searching and applying for internships that can help you gain hands-on experience and in-depth knowledge about the industry. 
Your internship is your big industry debut, so demonstrate a willingness to learn and a can-do attitude. It helps to seek advancement opportunities during your internship, such as industry-relevant certifications and digital marketing courses, with help from your company.
Your willingness to start from the ground up, even as an MBA graduate, shows employers your drive and readiness to learn the ins and outs of the industry. Internships can also be an excellent way to get involved in a company whose vision you find interesting, helping you diversify your portfolio and boosting your career prospects.
Career Prospects for MBA graduates
With an MBA, you can look forward to exciting careers in various industries, including: 
Customer Relations Consultant
If you're someone who is skilled in solving problems and resolving conflicts, this is your opportunity to flex your abilities! As a customer relations consultant, you'll be in charge of managing customer expectations and mitigating issues that may arise from an unsatisfied customer. 
Some of your daily tasks would include:
Answering queries and providing information about an organisation's products and services 
Acquiring leads and relaying that information to a sales team
Resolving customer complaints 
Human Resources Specialist 
Those who are passionate about improving workplace culture would make excellent human resources (HR) professionals. In this position, you would be responsible for managing talent in an organisation and ensuring that all employees are well cared for. 
As an HR specialist, your duties include:
Managing the recruitment, retention, and termination of employees
Planning and executing training programmes and workplace safety policies
Developing compensation and benefit packages for employees
Serving as a liaison between higher management and employees 
Business Operations Manager
Fancy yourself a jack of all trades? Then this position is for you. A business operations manager is needed in every company to oversee day-to-day processes,  improve workflows, and set goals and targets for the business.
Business operations managers have a wide range of duties that include:
Ensuring operations run smoothly and align with quality standards 
Creating and developing strategies for company growth
Implementing plans and policies to maximise profit and minimise costs 

Financial Analyst
If you're interested in numbers and are detail-oriented, you can explore a career in financial analysis. Financial analysts use existing business performance markers to project realistic targets for a company. Decisions about future expenditure are also highly driven by data collected from their analysis. 
Your day-to-day tasks would include:
Creating budget plans and forecasting financial performance 
Looking for trends to benchmark an organisation's performance against other companies in the same industry
Identifying opportunities for financial growth 
Marketing Manager 
As innovative and creative leaders, marketing managers head the promotion of a company's products and services. If you know how to grab someone's attention, then the position of marketing manager is perfect for you! 
As a marketing manager, your scope of work includes:
Creating and developing marketing plans and strategies for products and services 
Coordinating marketing events to attract attention to a particular product or service
Identifying new marketing opportunities and devising strategies to enter the market 
Determining parameters to measure the success of marketing campaigns
Sunway University Online's MBA Prerequisite Pathway
At Sunway University Online, we encourage everyone to pursue our MBA as it is an opportunity for personal and professional growth. With our prerequisite pathway, students from various backgrounds and industries – yes, even without relevant work experience – can apply for our online MBA programme.
Our MBA prerequisite pathway comprises just one subject – Fundamental Business Studies – that focuses on five key areas of business: managing people, managing financial resources, understanding customer and marketing concepts, strategic planning, and understanding the business environment, as per Malaysian Qualifications Agency programme standards.
Within seven weeks, students will learn to:
Apply basic terms, concepts, theories, and models from core business disciplines.
Analyse business situations, and evaluate management and organisational practices to solve complex problems in different business contexts. 
Choose the appropriate business, financial, analytical, and statistical concepts, models, and processes to interpret business information. 
Read more about our MBA prerequisite pathway here! 
Invest in Yourself
Obtaining an MBA will propel your career to the next level by equipping you with the management, finance, marketing, and communication skills you need to succeed in the modern business world.
Sunway University Online's MBA grants you the opportunity to achieve your professional and personal goals by helping you develop a sharp business acumen and relationships that will set you apart from the competition.
Speak to our Education Counsellors to start your enrolment process today!