Should a Non-Business Professional Study an MBA?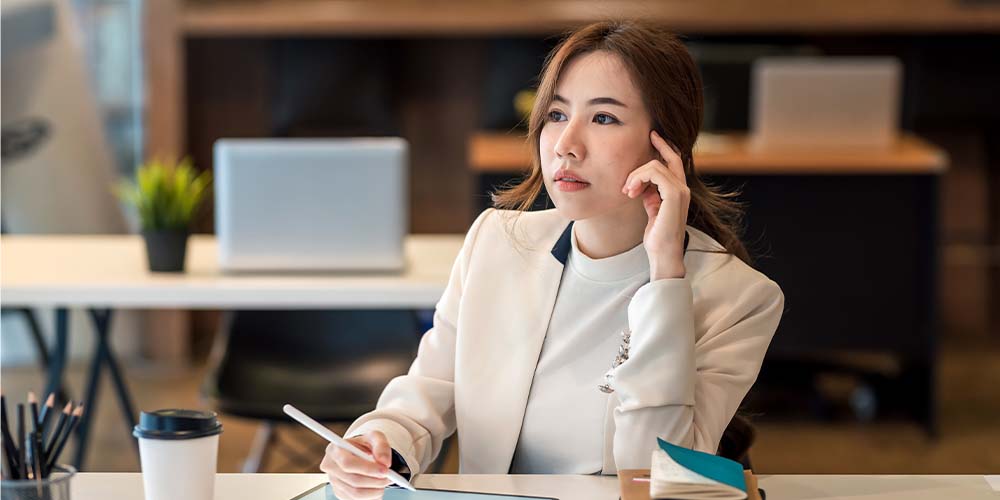 The decision to pursue a postgraduate degree is often a tough one, especially if you're considering a programme focusing on an area outside your current field of study or industry. However, expanding your knowledge by stepping out of your comfort zone is a great way to catch an employer's eye!
No matter your background, be it data science, sports, medicine, aviation, or something else, a Master of Business Administration (MBA) is definitely a worthy investment.
According to this survey, 69% of MBA holders said competing companies tried to poach them within the last year, while 85% were able to negotiate higher salaries. This shows that employers highly value graduates with hard and soft skills honed by their MBA experience.
An Online MBA in a Class of Its Own
Sunway University Online's MBA is a unique learning experience with subjects taught by leading academics, industry experts, and online learning professionals who ensure a programme fit for the modern business landscape. 
Students in this programme will develop fundamental leadership skills with a comprehensive knowledge of strategic frameworks. Throughout this educational journey, you will learn the core competencies of business, such as management, finance, and technological advancements, across nine core subjects. You then choose from two elective streams – Leadership and Business Analytics – for specialisation, before completing a research project.
At Sunway University Online, we make learning accessible to every student, regardless of their background. Students with a bachelor's degree in a non-related field with a minimum CGPA of 2.00 and without relevant work experience are welcome to enrol in our online MBA – all you have to do is complete our one-subject MBA prerequisite pathway!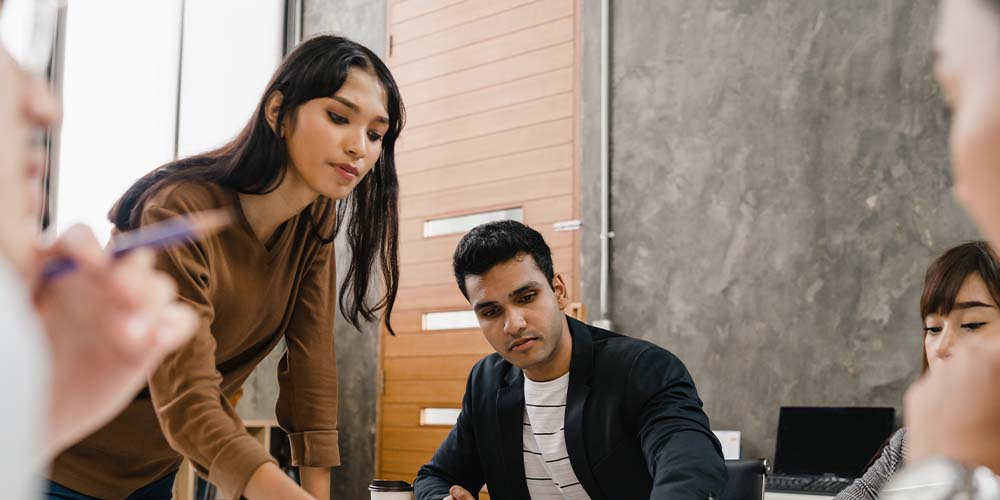 Online MBA Prerequisite Pathway
According to a poll by Hays, a global leading firm in recruitment and workforce solutions, 69% of respondents believe young people don't possess the necessary skills to enter the workforce. A separate poll by Hays found that 45% of respondents thought young people lacked relevant opportunities to gain the necessary skills to secure employment, with 14% citing education barriers and 13% citing a lack of access to the right tools and technology. 
To ensure that everyone has the opportunity to pursue an MBA, Sunway University Online has designed an MBA prerequisite pathway comprising just one subject – Fundamental Business Studies.
This non-credit bridging subject introduces non-business students to five key areas of business, as per Malaysian Qualifications Agency programme standards. Within seven weeks, you'll develop foundational business knowledge that will prepare you for your MBA:
| Topic | Learning outcome |
| --- | --- |
| Managing People | Develop an understanding of the principles of management, leadership, organisational behaviour, and human resource management in organisations. |
| Managing Financial Resources | Learn how to manage the finances of a business through common accounting and finance systems and tools. |
| Understanding Customer and Marketing Concepts | Discover how to apply key marketing concepts, tools, and techniques in an organisation to better cater to customers. |
| Strategic Planning | Understand and evaluate strategic planning concepts and approaches to develop policies for operational design, execution, and quality control. |
| Understanding the Business Environment | Enhance your business knowledge through fundamental economic theories, legalities, information systems, and technologies related to the modern business environment. |
Why You Should Invest in an MBA 
Once you have successfully completed the MBA prerequisite pathway, you'll be eligible to enrol in Sunway University Online's MBA. But why should you embark on this educational journey, especially when you don't have relevant work experience? Here are five reasons why an MBA is a worthy investment: 
1. Enhance employability
Despite the decrease in unemployed graduates in Malaysia from 4.4% in 2020 to 4.1% in 2021, many graduates still lack the skills they need to stand out from the crowd.
Pursuing an MBA proves to recruiters and potential employers that you are ever willing to upskill and enhance your knowledge. And, enrolling in an MBA programme gives you the opportunity to network with business professionals, and secure mentorships and references. These valuable networking skills and connections can greatly enhance the outcome of your job search.
2. Boost earning potential 
Obtaining an MBA allows you to negotiate a higher salary, as the skills you gain  make you management material with highly sought-after capabilities. Based on the average salaries reported by Payscale, MBA graduates have a higher earning potential, with an average yearly salary of RM134,000, compared to those with a bachelor's degree in business administration, who earn an average of RM47,000 per year. 
With an MBA, you can apply for jobs that offer six-figure annual salaries, such as product manager, head of finance, or head of organisational development, across various industries. You're also more likely to receive better benefits and salary increments with an MBA.
3. Level up to managerial positions 
Graduates without relevant work experience who possess an MBA can apply for management trainee programmes, as they already have exposure to corporate-level business management training in the course of their studies. This means they are already taught the best practices when it comes to evaluating business decisions, overseeing different teams and departments, and managing financial resources.
In short, MBA graduates are better equipped to navigate modern workplace challenges and devise innovative solutions. 
4. Career change and advancement opportunities
If you have a bachelor's degree in an unrelated discipline, such as fashion management, agriculture, medicine, geography, or even English literature, an MBA can enhance your skill set and open the doors to a variety of new industries and opportunities. 
By complementing your current qualification with an MBA, you'll have a dual specialisation that can unlock new and diverse career opportunities in industries such as healthcare, finance, technology, and entertainment. This gives you an edge in a competitive job market that increasingly requires specialised skill sets and expertise, allowing you to secure high-paying jobs. 
5. Become an entrepreneur 
Entrepreneurs have a significant impact on Malaysia's economy. In fact, 97.4% of overall establishments in Malaysia comprised micro, small, and medium enterprises (MSMEs) in 2021. 
When you progress into an MBA from a non-business background, you'll develop an understanding of the skills necessary for a successful entrepreneur. Being able to lead teams, network with business experts, manage finances, and develop creative solutions are just a few of the business skills that you'll gain from our online MBA programme.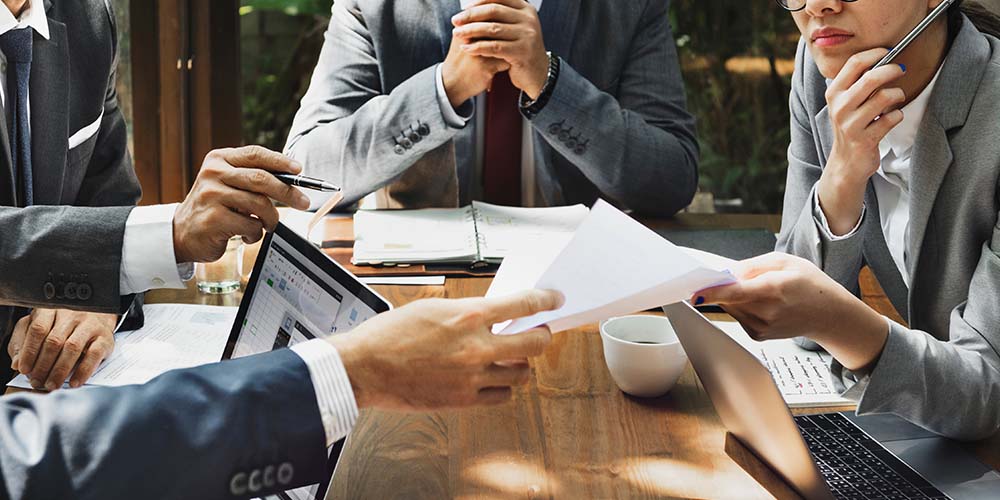 Build Your Business Smarts at Sunway University Online
Future-proof your career with an education from one of Malaysia's leading institutions. Sunway University Online's MBA helps you build valuable peer networks that are essential in unlocking future opportunities, in addition to providing you with a premier education tailored to Digital Age needs.
With a 100% online approach, you can access this programme anytime, anywhere, and from any device.
Get in touch with our Education Counsellors to find out more about our MBA prerequisite pathway!