Is Data Science the Solution to Food and Climate Crises?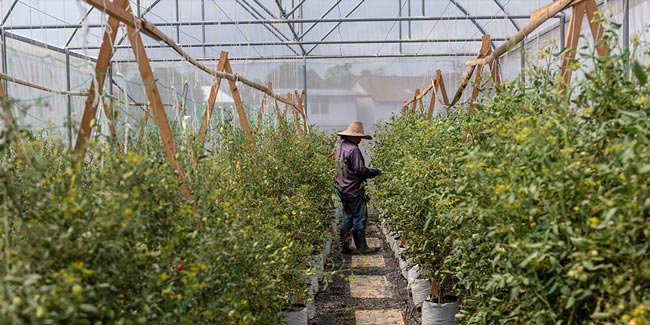 Large swathes of the world population could be living in famine by 2050 if no immediate action is taken to combat the global food crisis.
According to the 2022 Global Agricultural Productivity Report, to sustainably produce food and agricultural products for more than nine billion people in 2050, agricultural productivity must increase an average of 1.73% annually.
Experts have long debated the proper course of action to create sustainable solutions. In an increasingly digital world, data is the lifeblood of productivity across industries. For food-related ones, data science could herald robust solutions to improve the chances of survival for many.
Modern Agriculture
Here are six ways data science is revolutionising the modern agricultural industry:
1. Information to combat food scarcity 
Data scientists use tools to process and analyse a tremendous amount of data efficiently and consecutively. In 2018, a coalition comprising the United Nations Food and Agriculture Organisation, the Bill and Melinda Gates Foundation, and national governments launched an effort to aid developing countries in gathering data on small-scale farmers to fight hunger and promote rural development.The programme, which will continue through to 2030, seeks to fill information gaps with regard to an estimated 500 million farmers across 50 countries in Africa, Asia, and Latin America. 
Data analytics can be used to procure and gather information pertaining to seed varieties, income, and farmers' technological capacities. The data will inform coalition members on the effectiveness of their agricultural investments. The coalition aimed to spend USD 36 million over three years starting 2019 and an additional USD 200 million through to 2030, with the remainder of their total USD 500 million goal coming from participating governments and in-kind donations.  
The data presented in the project aims to enable governments to tailor policies to better aid farmers. Furthermore, the project aligns with the United Nations' Sustainable Development Goals to increase agricultural productivity, improve the global supply chain, and ensure those suffering from hunger and malnutrition have access to nutritious food. The goal is to double the agricultural productivity and income of small-scale farmers as part of a broader effort to eliminate hunger by 2030. 
2. Agricultural niches
Data science allows for the uncovering of patterns and relationships that have the potential to push the agricultural industry forward through the examination of specific factors. 
For instance, trace minerals can positively influence the metabolic functions of livestock and poultry. And, carotenoids – a kind of pigment found in plants, algae, and photosynthetic bacteria that acts as an antioxidant in humans – play a role in boosting egg yolk quality and nutrition.
Data science can catalyse important discoveries such as these by procuring meaningful insights in real time, utilising data that includes customer behaviour, product testing, cropping patterns, and more.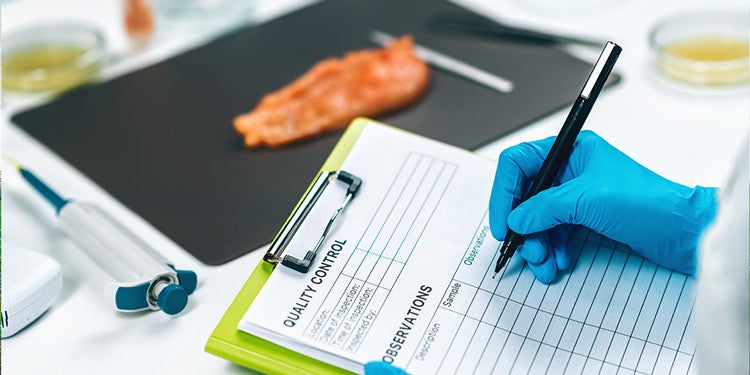 3. Food safety 
Climate change has impacted many facets of life, among them agriculture and food safety. Data science may offer a path to addressing this issue.
For example, OwlTing, a Taiwanese blockchain company, integrated blockchain technology in its supply chain infrastructure in a bid to improve food safety for consumers. This allows food suppliers to use blockchain technology and application programming interfaces on a tamper-resistant food provenance system that provides consumers with information on each step of production and distribution processes.
4. Weather forecasts
The quality of produce can be negatively affected by weather conditions as it is shipped from fields to markets. A lack of quality leads to a lack of quantity, as damaged produce cannot be sold at markets and supermarkets.
This results in a higher loss of produce, which contributes to the food shortage crisis. Studies have shown that 33% of produce is lost or wasted during transportation, and that fresh produce spends half its shelf life in the shipping process.
Elements of agricultural weather forecast include: 
Amount and type of cloud coverage
Rainfall 
Maximum, minimum, and dew point temperatures
Relative humidity
Wind speed and direction
Low-pressure areas
Events such as frost, hail, thunderstorms, and wind squalls
Data science experts use tools to identify patterns that allow them to predict specific factors leading to changes in weather. Such information is used to alert farmers and local export services so that they can avoid risky weather events that could damage produce during transportation.
5. Yield predictions
Poor yields can result in a massive loss of income for farmers, as well as a huge waste of produce. Technology giant IBM has a tool that estimates yields roughly two to three months in advance so that farmers can take steps to solve issues and adjust operations to maximise output. 
IBM has also presented a deep learning model able to perform pre-season and in-season predictions for five different crops. The model uses crop calendars, easy-to-obtain remote sensing data, and weather forecast information to provide accurate yield estimates. 
6. Cell-cultured meat
In 2020, Singapore approved the world's first cell-cultured meat product: "chicken" made by Californian start-up Eat Just. 
Cultured meat involves the direct cultivation of animal cells, eliminating the need to raise livestock. The lab-produced meat is made of the same cell types and arranged in the same or similar structure as animal tissue, replicating all the elements of traditionally raised farm animals bred for food. 
The shift towards the production of cultured dairy and meat alternatives can significantly reduce the duration of production while simultaneously upholding quality. Data analytics and design of experiment (DoE) play a key role in lowering costs, reducing delays, and scaling up production.
Such technology helps substantially decrease pollution from agricultural activities, such as greenhouse gas emissions, and the use of land and water, with data analytics allowing farmers to monitor and optimise their operations in greater detail.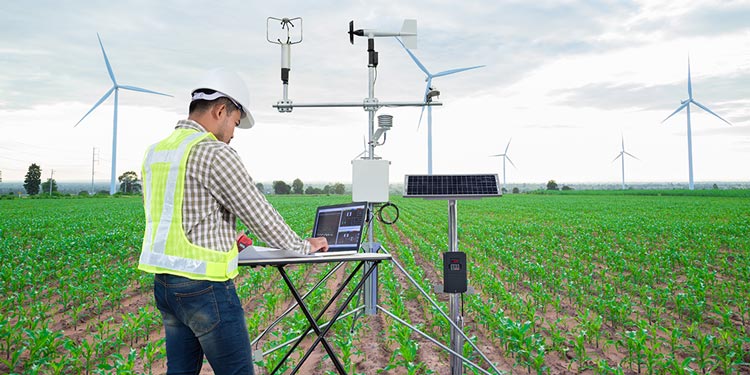 Be a Data Scientist for the Greater Good
Data science is a multipurpose tool, offering solutions ranging from preventive to predictive, and giving you an advantage to not only solve existing environmental issues, but also the ability to predict future obstacles. By addressing future challenges now, data science experts play an important part in mitigating the risks of tomorrow.
You, too, can join data science frontliners in leading the charge towards a healthier and more sustainable world. Begin your journey with Sunway University Online's pioneering Master of Data Science programme, designed for those raring to make their mark and contribute towards global solutions. 
Contact our Education Counsellors for a free eligibility check today!