Master the Data Opportunity in a 5G World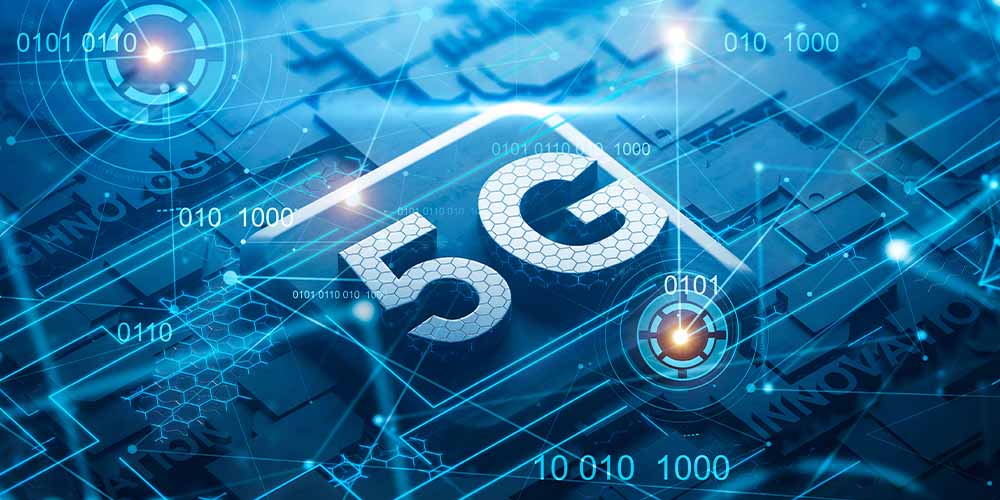 Master the Data Opportunity in a 5G World
5G is a remarkable enabling technology which will transform data use in a modern world. It won't only massively increase the speed of mobile connections, but make for a more reliable network that will unlock use cases across industry.
This reliability is a key part of why 5G could unleash such huge potential for data, and data scientists. With reliable 5G networks, you can have trusted smart city ecosystems which connect everything from automated traffic, emergency services, and even municipal waste in one efficient system. 
At the same time, the sheer speed of 5G connections will allow even greater volume of data transfer across networks on an anytime, anywhere basis. Finally we'll be unlocked from the prison of our fixed broadband connections! So what does that mean for data opportunities and data scientists?
Understanding the 5G future
A recent study by JP Morgan projects that 725 million 5G-enabled mobiles will ship by 2022, more than triple the number that shipped in 2020. That shows the remarkable acceleration of this transformative technology.
Global mobile industry association GSMA predicts that there will be 1.8 billion 5G connections by 2025, accounting for around 20% of total mobile connections. It estimates 5G technologies will contribute USD2.2 trillion to the global economy between 2024 and 2034.
This kind of global value generation doesn't come automatically. It requires expert data scientists and other technical experts to unlock the value of what 5G technology will deliver! Those skills are at the heart of our Master of Data Science, providing the technical knowledge and understanding to unlock the value of data in our Digital Age. 
Our Master of Data Science will prepare you as a data scientist to succeed in this landscape, founded on core understanding from modules such as Principles of Data Science, Programming for Data Science, and Statistical Methods for Data Science. 
The hyper-connected nature of a 5G-enabled society is built on data. The reliable, rapid connections will mean data is more available than ever in human history to inform business decision making. Global telecommunications brand Ericsson projects that 5G will account for 54% of mobile traffic by 2026, leading to a huge increase in overall data volumes. 
Data scientists will be fundamental to a whole range of use cases. They will inform network pathways and usage profiles for autonomous vehicles, as well as analyse how traffic networks should be connected to provide seamless travel. They will work to support predictive analytics in manufacturing, oil and gas, and other industries, allowing connected IoT technologies and 5G networks to provide the value of data to optimise efficiency.
Of course, alongside being able to understand this data, data scientists also need to communicate it. That's why our Data Visualisation and Communication Value module is so vital to unlocking the potential of data in the connected world. 
From energy to mobility, oil and gas to fast-moving consumer goods, there are wide-ranging examples of how 5G technology will ultimately be powered by data scientists.
Opportunity in a 5G Malaysia
The question of when Malaysia will have 5G is also finally seeing some recent answers emerge. 5G services were targeted to be available in parts of Putrajaya, Cyberjaya and Kuala Lumpur in December 2021, with plans to reach approximately 40% coverage in populated areas by the end of 2022.
This drive will focus initially on major urban areas as pilot cases evolve the technology, before extending to other urban and rural areas and industrial parks, with a target of approximately 80% coverage in populated areas by 2024.
Malaysia has taken a slightly unique approach in order to streamline its 5G rollout, appointing state agency Digital Nasional Berhad (DNB) as the driving force behind the unified national 5G network. That offers a path to align 5G opportunities with cost-effective rollout to unlock value on an accelerated timescale. Data scientists will need to be ready!
Big data connectivity means big opportunities 
IDC projects that global data creation and replication will grow at 23% CAGR from 64.2 zettabytes of data in 2020 to 181 zettabytes in 2025. That huge growth will be driven by innovative technologies such as 5G.
The Big Data Management module of our Master of Data Science will help you get to grips with big data modelling and large-scale data management, operating in a distributed and heterogeneous environment like that which 5G will deliver. 
Capturing value from the sheer volume of big data will require advanced, automated analytics and analysis. You will be enabled to operate in this environment thanks to our Deep Learning for Data Science module. These skills will also be supported by the Cloud Infrastructure and Services module, as 5G innovations increasingly rely on cloud-based solutions to provide scalable opportunities for business.
While many of us perhaps envision 5G as a slightly faster YouTube video, or a quicker upload on TikTok, the truth is 5G has the potential to transform the way we work and live. As a data scientist, you will be critical in channelling that opportunity in a positive direction, and providing a brighter, connected future for Malaysia and the world beyond.