MBA Jobs in Malaysia with Six-Figure Salaries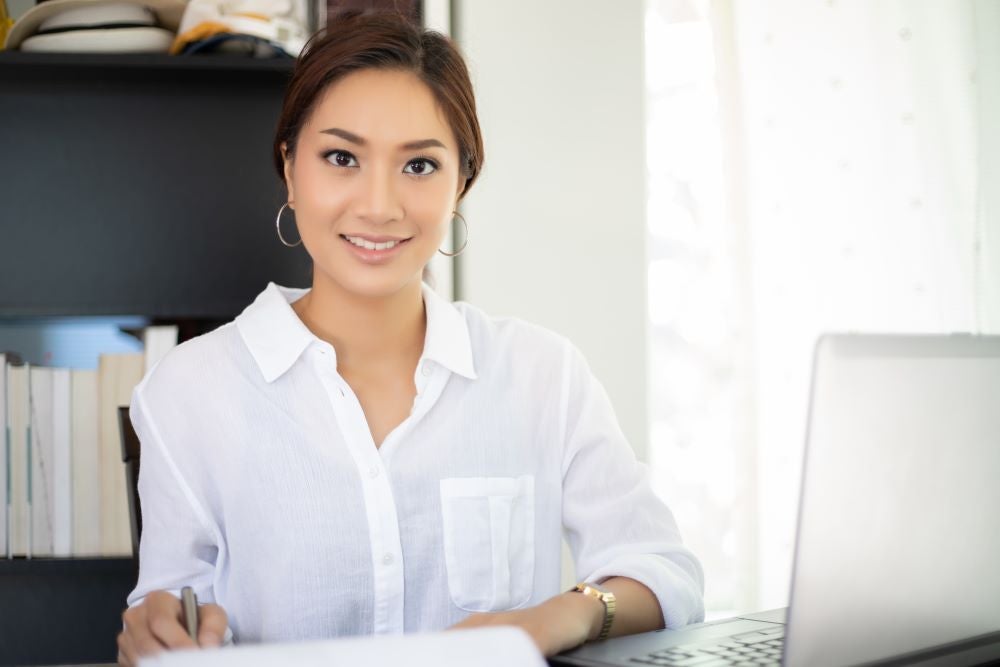 A Master of Business Administration (MBA) is often seen as the benchmark qualification for aspiring CEOs, directors, and leaders of large companies. Being a globally recognised degree, an MBA provides students with the education they need to successfully pursue senior-level positions in business, finance, marketing, operations, and more.
An MBA is more than a piece of paper. It's a critical part of your resume that can propel you into sought-after careers in some of the most lucrative industries, where you'll not only be working with the latest cutting-edge technology, but also see an increase in your earning potential. 
Pursuing a Master of Business Administration at Sunway University Online will add to your expertise, making you a more employable candidate in the corporate world. As the job market continues to become more competitive, knowing the value of your MBA is of utmost importance as there are vital business skills that can be learnt in depth in an MBA programme.
What Jobs Can I Land with My MBA? 
We have compiled a list of high-paying MBA jobs, based on the Malaysia Salary Report 2022 by Michael Page, that you can apply for with our 100% online MBA: 
1. Customer Service Manager 
Annual income: RM120,000
Industry: Information Technology 
Managing customer expectations well is a challenge that every business faces. As a customer service manager, your main job is to oversee and supervise a team of customer service representatives to ensure that customers receive appropriate assistance based on their needs. 
Our online MBA programme offers Design Thinking and Creative Problem Solving as a core subject, in which students learn to respond to problems, disruptions, and opportunities. You'll gain the skills to solve complex problems and propose better customer service solutions. 
A customer service manager's day-to-day tasks include:
Brainstorming creative solutions
Leading meetings with internal and external teams
Collecting and presenting customer feedback to higher management 
Training new and existing staff members to better handle customer queries and complaints
2. Talent Acquisition Manager 
Annual income: RM120,000
Industry: Human Resources
Successful employees are the driver behind successful organisations. In fact, data from the 2021 Edelman Trust Barometer Spring Update: A World in Trauma revealed that post-pandemic, 40% of respondents ranked employees as the most important factor of business success.
Hence, we offer Managing People, Analytics, and Change as an elective subject in our online MBA to equip students with data analytics skills to successfully empower leadership and business practices.
A talent acquisition manager's responsibilities encompass:
Recruiting and retaining talent 
Leading employment branding initiatives
Curating hiring strategies and plans
Creating and identifying areas of improvement for talent management

3. Product Manager 
Annual income: RM120,000
Industry: Consumer Goods and Retail 
Businesses cater to the growing needs of consumers by manufacturing products that meet these demands. And, products' staying power on shelves depends on how well they sell. 
A product manager is responsible for overseeing the stages of a product's life cycle to ensure maximum longevity. The Marketing Strategy and Technologies core subject is designed to train students to develop forward-focused approaches to marketing management and implement customer-centric and technology-driven strategies to ensure the products developed successfully match the needs and expectations of consumers. 
A product manager's responsibilities include:
Crafting new and innovative marketing and product ideas
Curating product pricing and positioning strategies
Working with media and public relations agencies to launch products and events
Gathering customer insights to develop marketing plans and strategies
4. Project Manager 
Annual income: RM135,000
Industry: Information Technology 
Maintaining and running digital platforms are not easy tasks. To do so successfully, a team proficient in different skill sets is required. The challenge that comes with this is getting everyone to work as a unified team rather than as individuals. This is where a project manager steps in to coordinate teams and processes to ensure that projects are delivered on time and meet the company's desired outcome. 
To prepare for this, students have the option of taking the Leading in the Age of Digital Disruption elective subject. You'll gain a solid understanding of how to lead during a time of digital disruption, and also how to effectively navigate the complex and connected digital landscape to ensure teams work well together. 
As a project manager, you're entrusted with:
Managing client relationships
Overseeing and leading teams to ensure deliverables meet client expectations
Measuring project performance
Delegating and assigning tasks to team members 
5. Senior Brand Manager 
Annual income: RM144,000
Industry: Marketing and Communications
Branding is a crucial element of business success as it represents an organisation's values and image. It's recommended that businesses spend no more than 5% to 15% of their start-up budget on branding.
Sunway University Online's MBA programme offers students the opportunity to study Strategy Frameworks and Sustainability. Through this subject, students will learn to develop competitive and sustainable strategies in a rapidly changing business ecosystem to boost brand image and awareness. 
Senior brand managers are tasked with:
Communicating an organisation's messages and goals to the public
Developing and understanding brand positioning strategies
Overseeing ongoing marketing efforts
Creating parameters for design and visual work
6. E-Commerce Manager
Annual income: RM144,000
Industry: Consumer Goods and Retail 
Most brick-and-mortar stores have undergone a digital transformation to keep up with market demands. According to the Department of Statistics Malaysia, the total income from e-commerce stores in Malaysia amounted to RM801.2 billion from January to September in 2021. 
To ensure students have the tools and techniques to run or manage a successful online business, Sunway University Online's MBA offers Managing Technology and Innovation as one of its core subjects. Students are taught to navigate business disruptions and unlock opportunities through technology and innovation in a sustainable manner. 
As an e-commerce manager, your day-to-day tasks include:
Managing customer order fulfilments 
Gathering and collecting data to aid in decision-making
Maintaining good relationships with suppliers and logistics companies
Implementing and upkeeping technology systems to ensure online stores run smoothly
7. Head of Learning and Development
Annual income: RM192,000
Industry: Healthcare and Pharmaceuticals
Upskilling employees is an essential part of business growth. It paves the way for internal promotions, which boost employee morale. According to the 2021 McKinsey Global Survey on reskilling, 69% of organisations increased their skills-building efforts during the pandemic. 
As head of learning and development, you are responsible for employee growth through proven upskilling methods. To aid in this, students of our online MBA programme are required to learn Business Research Methods, which teaches them to develop analytical skills by identifying, reviewing, and applying relevant theories to tackle business challenges.
A learning and development head's job scope includes:
Evaluating an organisation's development needs
Developing and creating learning strategies 
Implementing various learning methods across the company
Designing workshops and training modules

8. Senior Risk Manager
Annual income: RM216,000
Industry: Banking and Finance 
Risk management is crucial in ensuring the survival of a business. Failure to properly assess and manage risks could lead to the downfall of a company. For instance, Citibank was fined USD400 million (RM1.6 billion) by US authorities in 2020 for failing to comply with proper risk management practices.
This is where the Foresight Leadership and Management core subject comes in handy. Students in our online MBA programme are taught to explore what it means to be a good manager and provide effective leadership when it comes to managing and predicting financial risks. 
Senior risk managers are in charge of: 
Assessing how business trends can enhance a business
Developing protection policies against fraud 
Investigating risks and gauging their impact
Analysing and reporting risks to higher management 
9. Head of Finance
Annual income: RM234,000
Industry: Banking and Finance
It's no secret that properly managed finances are key to business success. Companies are ever-willing to invest in finance professionals to ensure that capital is used efficiently and effectively to generate revenue. 
This is why Sunway University Online has made Finance and Accounting for Business Decisions a core subject for MBA students. This subject teaches students to understand and use the fundamental tools and techniques of business finance, management, and accounting to inform better business decisions.
Among the everyday responsibilities of the head of finance are: 
Approving or rejecting budgets 
Managing and supervising accounting and financial teams
Developing cost-effective solutions 
Forecasting monthly, quarterly, and yearly financial results
10. Head of Organisational Development 
Annual income: RM242,000
Industry: Healthcare and Pharmaceuticals
Running a successful organisation relies on smooth-flowing revenue streams, business expansion, and employee satisfaction. Businesses also have to constantly evolve to keep up with disruptions and business trends. 
In our online MBA, you'll have the chance to explore human organisational behaviour and the complex interactions between teams and individuals in the People and Organisations core subject.
This will aid in tasks including: 
Curating organisational development strategies and plans
Managing employee growth as individuals and teams
Preparing budget recommendations to facilitate organisational growth and resource management 
Leading short-term and long-term development plans
Prepare yourself for a lucrative and fulfilling career in the fields of banking, finance, information technology, healthcare administration, and more with a Master of Business Administration from Sunway University Online. 
Speak to an Education Counsellor today and learn what it takes to be at the forefront of knowledge!