Can I Master Data Without a Computer Science Degree?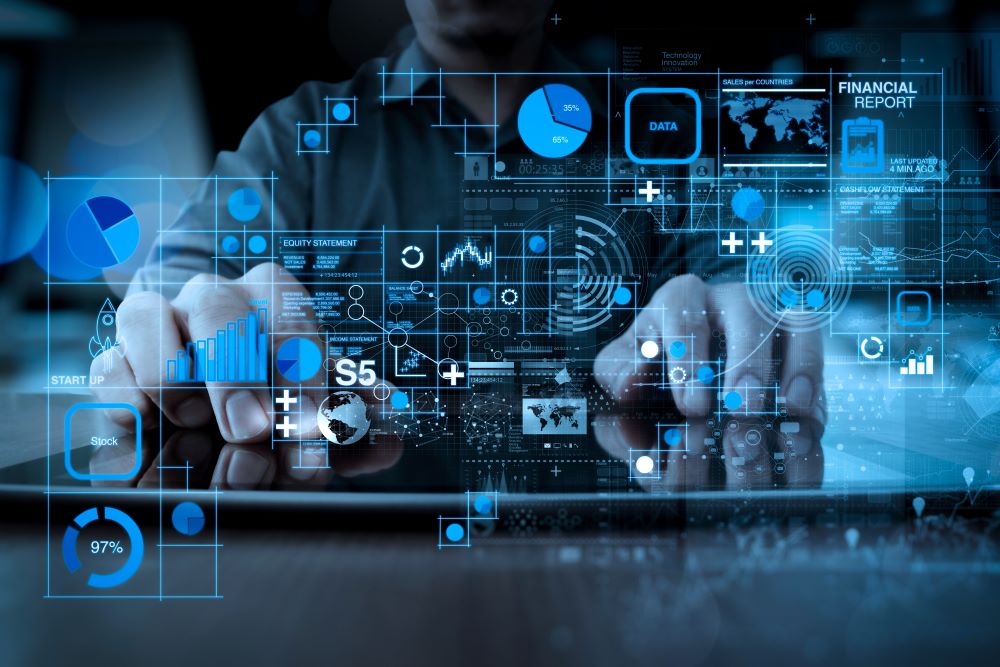 Are you looking for ways to enhance your knowledge and expand your skill set in all things data? Sunway University Online's Master of Data Science is your path to make it to the top! To ensure each and every student is given the same opportunity to access and excel in data science-based careers, our Master of Data Science programme is open to everyone — regardless of your previous field of study. 
Data science is an umbrella term for many disciplines, such as data analytics and software programming, and paves the way for excellence in your career. It's a growing field of study that has become imperative in many industries. 
A Malaysia Digital Economy Corporation (MDEC)-commissioned study by International Data Corporation (IDC) reported that the big data analytics market in Malaysia is expected to grow from USD1.1 billion (RM4.89 billion) in 2021 to USD1.9 billion (RM8.45 billion) by 2025. This suggests that there will be a significant increase in demand for data science jobs, which is all the more reason to pursue our flexible, 100% online programme. 
Online Master of Data Science
Sunway University Online offers a comprehensive and convenient Master of Data Science that empowers your learning by developing your ability to manage and communicate complex data insights. 
The programme comprises 10 core subjects with two capstone research projects, all designed to better equip you to face the challenges within the data science industry. 
Data science being an important component in various industries – from mass communication to agriculture – means there is high demand for those with both data science and industry-specific skills. Our online Master of Data Science prerequisite pathway addresses this, granting students with a bachelor's degree in a non-related discipline the opportunity to enter the programme following the completion of two prerequisite subjects.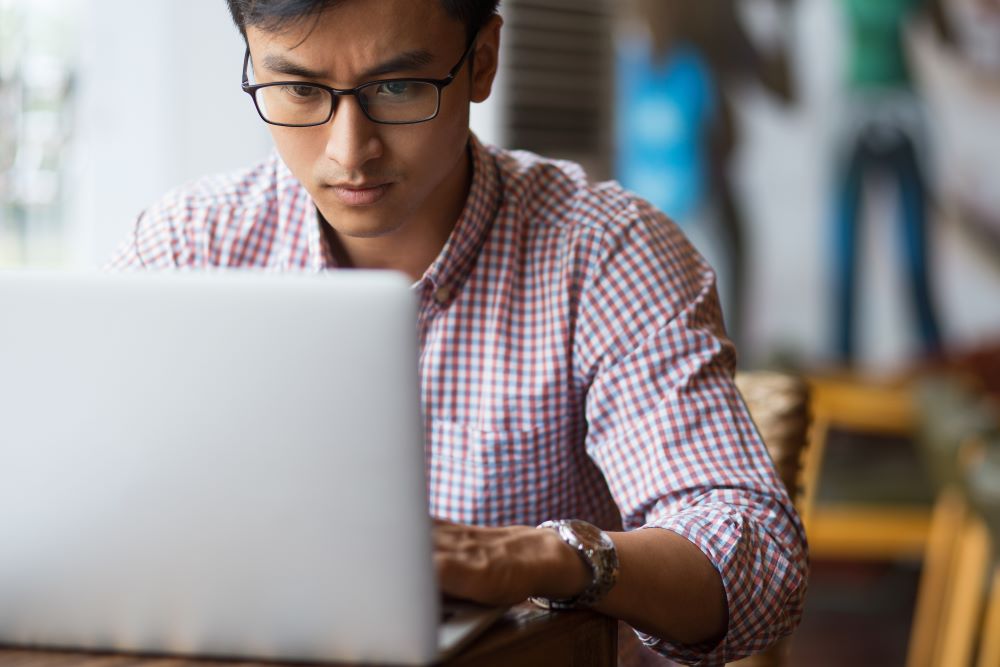 What are the Prerequisite Subjects?
Students with a non-related bachelor's degree and a minimum CGPA of 2.50 can gain entry to our online Master of Data Science by completing two prerequisites: Foundations of Programming, and Database Concepts and Principles. They can be completed in seven weeks or under, with the option to study one subject at a time or both concurrently.
Both subjects are designed to help students familiarise themselves with data science core concepts and fundamentals. They also serve as an opportunity for students to test their ability to study online independently and solve problems analytically.
Foundations of Programming 
One of the fundamentals of data science is programming. In this subject, you'll learn how to code with Python, a programming language that is best suited for novice programmers and offers great professional value. According to Indeed, Python is one of the most in-demand programming skills out there. 
Python is a programming language that is simple to understand and serves as a tech tool for any coding-related matter. It's commonly used in web development, artificial intelligence, deep learning, and enterprise applications. 
Upon completion of this subject, you'll gain an understanding of the principles and syntax of programming with Python. Essentially, you'll be able to identify and use basic Python programming concepts, work with basic Python data types, structures, and collections, and write, run, and debug short Python scripts to perform automated tasks. 
Database Concepts and Principles 
It goes without saying that understanding databases is a crucial part of data science. This subject provides you with primary knowledge of the key concepts needed to analyse, design, and implement databases using Structured Query Language (SQL). 
SQL is the standard language used in relational database management systems to access and manipulate databases. This encompasses executing queries, retrieving and recording data, setting permissions, and updating, deleting, and creating new databases. Among the common relational database management systems that employ the use of SQL are Oracle, Sybase, and Microsoft SQL Server. 
Many organisations rely heavily on efficient storage and database management. By comprehending the foundational knowledge of the underlying concepts of data analysis and design, you'll be able to construct and implement databases using relational data modelling, SQL, and database management systems.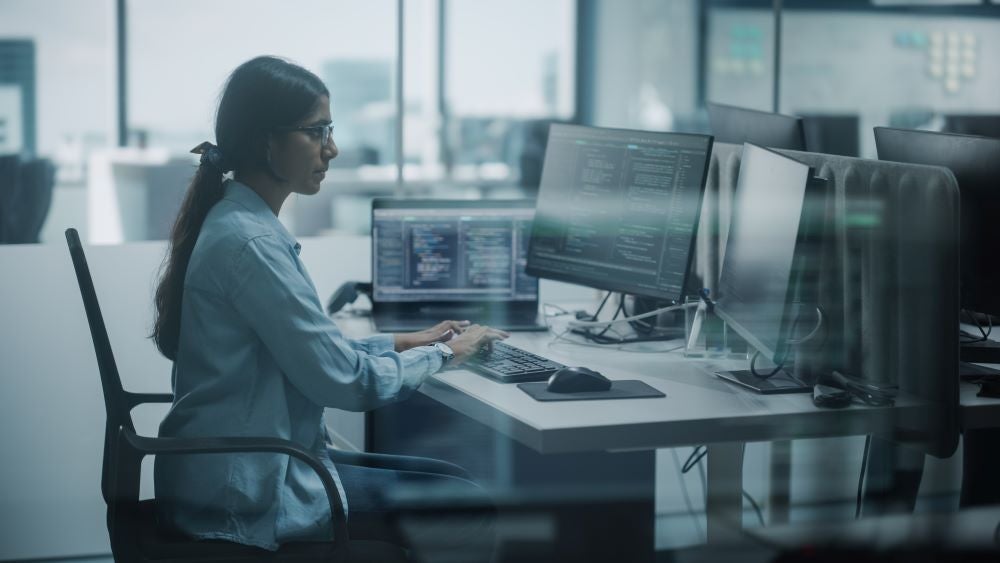 Data Science Careers Across Industries
Contrary to popular belief, data science isn't a field that's limited to just the tech industry and those with a particular skill set or knowledge. As the collection and understanding of data becomes increasingly important to business, industries everywhere have begun to hire data science professionals. 
In his article on LinkedIn, David Yakobovitch, data product leader and start-up investor, stated that the healthcare, hospitality, transportation, education, supply chain and retail, finance and banking, real estate, and telecommunications industries are all looking to improve their services by hiring data science professionals. 
Here are some data science jobs that you can apply for with our online Master of Data Science: 
Business System Analyst Lead 
Average salary: RM128,000/year
Industry: Fast Moving Goods and Retail 
A business system analyst lead is a crucial role, ensuring customer needs and wants are met by an organisation. As a business system analyst lead, your responsibilities are to develop and design efficient business systems, analyse business processes and systems to uncover discrepancies, and create and present data-driven reports to clients and shareholders.
Infrastructure Manager
Average salary: RM132,000/year
Industry: Banking and Finance 
An infrastructure manager is mainly responsible for overseeing the operational systems of a business. Day-to-day tasks include maintaining logs, documentation, and reports, ensuring employee systems are functioning, and defining operational systems metrics. 
Senior Developer
Average salary: RM142,000/year
Industry: Healthcare and Pharmaceuticals
Senior developers are data science professionals who possess impeccable skills and knowledge in the field of information technology. As such, they are typically responsible for performing and reviewing code work, managing developer teams, delegating daily tasks, and analysing code segments to ensure functionality. 
* The average salaries cited are from the Michael Page Salary Report 2022. 
Succeed in a World of Data 
Learning and applying new knowledge is a challenge for everyone. The subjects offered as prerequisites for entry to our online Master of Data Science may not be what you've studied in your undergraduate years, but with persistence and enthusiasm, you stand to gain an enduring and transferable skill set that puts you at the forefront of knowledge with a competitive edge. 
By successfully completing these prerequisites, you'll not only be able to code in Python and design databases, but you'll also grow to become a critical thinker and effective problem solver. These skills will help you stand out from the crowd and scale up the career ladder, no matter the industry. 
Speak to our Education Counsellors to find out more!