A Modern MBA must focus on Business Ethics for Success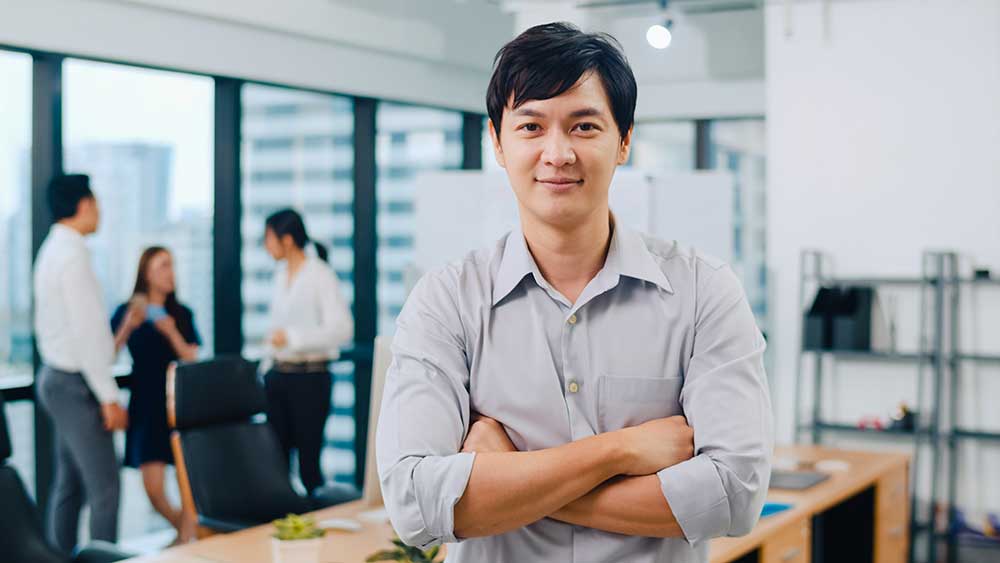 Business ethics is a complex question, and can vary by market and consumer group. Research seems to indicate that younger, connected generations tend to have stronger feelings about these issues, meaning businesses which seek to target millennials and other important younger consumer groups must be particularly wary.
Research undertaken in Malaysia indicates that corporate social responsibility has a significant impact on purchasing decisions in the retail sector, findings which echo across other markets. This demonstrates the significant change in consumer behaviour in recent decades.
The Design Thinking and Creative Problem Solving course in our online MBA programme is founded on the idea of preparing the leaders of tomorrow for such sweeping changes. It is aimed at developing your understanding of how organisations respond to challenges and disruption. That means addressing seismic shifts like the growing focus of sustainability as an ethical consideration for businesses.
Business ethics is now an important part of business success, as consumers increasingly scrutinise the social responsibility of a company as a major decision driver. That means understanding the importance of ethical issues in business is vital for any modern MBA.
Changing consumer sentiment can be a major driver in a competitive marketplace. The reality is that in today's environment, negative publicity also has a far wider platform, with social media providing rapid communication that can quickly damage a company's image.
The Sunway University Online MBA is designed to build beyond the traditional framework of business education, and help you embrace the skills and understanding to thrive in a modern business ecosystem where ethics and sustainability go hand-in-hand with profits.
Informed consumers make informed decisions
We live in an era of informed consumers, with decisions increasingly influenced by socially conscious attitudes. This has a real impact on customer purchase decisions and even business partnerships.
Research has demonstrated that consumer generations such as Gen z are now adopting more sustainable behaviours. One study undertaken in the UK revealed that 50% of this emerging consumer group had reduced how much they buy, and 45% stopped purchasing certain brands because of ethical or sustainability concerns.
This research is not unique to the UK. A major US study from 2015 showed that 56% of US consumers had stopped buying from companies they believe are unethical, with a remarkable 35% even stopping buying from brands that they deemed unethical even if there was no suitable substitute available.
Research undertaken in the Asia Pacific region demonstrates similar sentiment. A McKinsey study shows that ~25% to ~70% of Millennials in APAC are willing to pay more for environmentally responsible brands. Gen Zers in the region demonstrated similar sentiments, with 60% to 80% of this demographic noting that brands should be held to account for their actions. This shows the importance of ethical and sustainable business reputations in the region.
It's not just what they'll buy, but what they're willing to pay for it too. A global report by business analysts at Nielsen indicated 55% of consumers would pay extra for products and services from companies committed to positive social and environmental impact.
Sustainability makes a sustainable business
Sustainability is another major concern for ethical decision making, with a World Economic Forum report on ASEAN consumers showing 80% of respondents valuing sustainability, and actively having made lifestyle changes to be eco-friendlier. That figure rises up to 90% among the urban affluent.
The increasing affluence in maturing nations like Malaysia means such concerns will be even more prominent in future, as a growing number of middle-class consumers have the economic flexibility to make important sustainability decisions.
Cases such as the global emissions scandal from car brand Volkswagen demonstrate the major damage that poor ethics can trigger. The company lost billions in value within days of reports that it had been cheating on significant emissions tests, with costs associated with the scandal reportedly topping USD30bil by 2019. The long-lasting damage to reputation and sales is harder to evidence, but the fines alone represent a huge hit to profitability. This scandal combined both the business ethics and sustainability issues at the heart of modern ethical practice.
Climate change is of course a huge part of this conversation, and one which has grown in volume in recent years. It is amplified by a broader emphasis on ecological sensitivity and sustainability in businesses, as aspects such as disposable plastic, deforestation and pollution all play a prominent role in public discourse.
Business ethics examples and their impacts are powerful arguments for the need for improved ethical practice. Global consultancy firm Boston Consulting Group explored the importance of these factors in a 2020 report, concluding that "good companies and investments will deliver competitive financial returns while helping society meet its biggest challenges, and in so doing will enable sustainable business."
The Strategy Frameworks and Sustainability course of our MBA will help you develop the strategic understanding to navigate this landscape. It will enable you to develop competitive strategies in response to the rapidly changing climate, helping you understand application, evaluation, and iteration of strategies in areas such as emerging and disruptive technologies with climate impacts.
In a changing world, where business ethics and sustainability play an increasingly important role in business decision making, you need an MBA that reflects that landscape. The Sunway University Online MBA delivers on that mission, helping build sustainable and ethical business leaders of tomorrow.