Studying Sustainability in Business is Key After COP26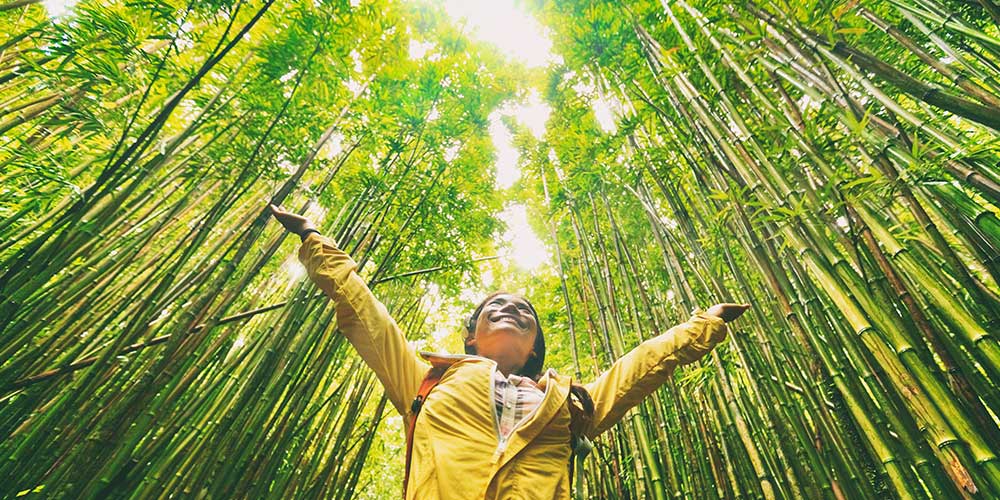 Sustainability in Business in the COP26 Era
The 2021 United Nations Climate Change Conference (COP26) is an event which aims to transform our global climate journey.
The truth is our climate is a complex, interconnected system which must be managed responsibly in partnership if we're to build a sustainable world. That means the answers to climate change must be equally multi-dimensional, incorporating both public and private sector actions.
The Master of Business Administration (MBA) at Sunway University Online is designed to respond to this landscape. We recognise that building effective future business leaders is no longer just about delivering success based against the bottom line. It's about creating sustainable and ethical leaders who can unlock value for both business and the planet in parallel.
The climate change imperative in Southeast Asia
Acting to address climate change is a particularly pressing topic in Southeast Asia. As many as 75 million citizens[1]  in Southeast Asia live in low-lying land at risk from sea level rises.
A recent study of attitudes to climate change risk showed that 70% of Southeast Asians believed climate change was an immediate and serious threat to well-being in their country. This isn't just an academic issue—it's front of mind for consumers and employees across the region. That means it must also be front of mind for business.
The Malaysian Government has made clear its own growing ambition to address emissions and tackle climate change. It recently announced plans to achieve net-zero emissions by 2050, forming a critical pillar of the overall 12th Malaysia Plan (12MP).
Enterprises will need to support and respond to this shift if they are to remain competitive green businesses in our low-carbon economic future. That means growing demand for job roles and businesses catering for areas such as energy auditing, sustainable management, green manufacturing and construction, and renewable energy amongst other major areas of business growth.
Malaysia's greenhouse gas emissions (GHGs) increased rapidly over the last two decades, reaching 246.72 million tonnes as of 2016, before steadying at this level. Electricity and heat, transport, and manufacturing and construction are the three sectors responsible for the most emissions, meaning business leaders in these industries will have an even bigger part to play in achieving net-zero status[2] . The reality is that recognising and understanding the importance of sustainability can be a major differentiator for your own business opportunities.
Regardless of the industry you operate in however, sustainability will be an increasingly important element of competitive advantage in years to come.
The benefits of sustainability for business
Reducing carbon emissions and waste can be a huge opportunity to improve efficiency and eliminate unnecessary costs. Simple changes like more efficient ventilation, switching to LED lights, and reducing unnecessary electricity use can combine with more significant interventions such as installation of solar panels to rapidly reduce the energy consumption of a business. Organisations like TNB Energy Services and others offer energy audits and technology support project that businesses can save more than 20% in total energy costs through such measures.
The introduction of a pioneering carbon tax in Singapore also shows the potential pressures for a sustainable business transition. Businesses with a global footprint will likely have to comply with sustainability standards set in other countries if they wish to access key markets such as the US or EU.
The green transition also allows businesses to tap into growing consumer focus on sustainable businesses. 55% of global consumers would pay extra for products and services from companies committed to positive social and environmental impact according to research by business analysts Nielsen. Demonstrating your green credentials is a valuable path to engaging a more green-conscious customer base in Malaysia and around the world.
Successful entrepreneurs and startups must also recognise this changing landscape. Major investment firms—including global leader Black Rock and Southeast Asian leader Temasek—have made climate-positive investment a key pillar of future investing strategies. Venture capital investments in climate technology are growing five times faster than the overall venture capital investment landscape.
The Glasgow Financial Alliance for Net Zero, an umbrella group covering a huge number of major financial institutions, announced at COP26 that firms responsible for 40% (USD130tril) of the world's total financial assets had signed up to reach net-zero carbon emissions by the mid-century. If you're looking for capital to grow your business, then a sustainable business plan is critical in the modern landscape.
Building sustainable leaders at Sunway University Online
The Managing Technology and Innovation course of the Sunway University Online MBA will help you develop the skills to analyse and implement appropriate technologies to build a sustainable business. It is designed to steer the management and commercialisation of incremental, emerging, and disruptive technologies in ethical and sustainable ways. This course will help you formulate technology and innovation strategies, and help you capture emerging business opportunities to gain a competitive advantage through technology adoption.
With the pace of global transformation, the ability to assess and adapt to changing technology is a powerful opportunity. We've already seen the remarkable potential of transformative technologies such as electric vehicles to shift an existing global landscape. New technologies such as energy-related innovation, artificial intelligence and other such technologies are undoubtedly set to transform the business landscape further in future.
The Strategy Frameworks and Sustainability course will help deepen your understanding of this changing landscape. It will further support you to develop competitive strategies that respond to the rapidly changing climate. You will learn to analyse industry factors for strategic decision making in business, and how to formulate alternative strategies to defend competitive advantage while also responding to disruptive emerging technologies.
We all have a responsibility to build a better future. The business leaders of tomorrow will play a pivotal role on how sustainable that future might be. At Sunway University Online, we're passionate about supporting you on that journey, developing the skills and understanding to improve sustainability in business across Malaysia and the Southeast Asia region.