7 Best Courses to Study for Future Jobs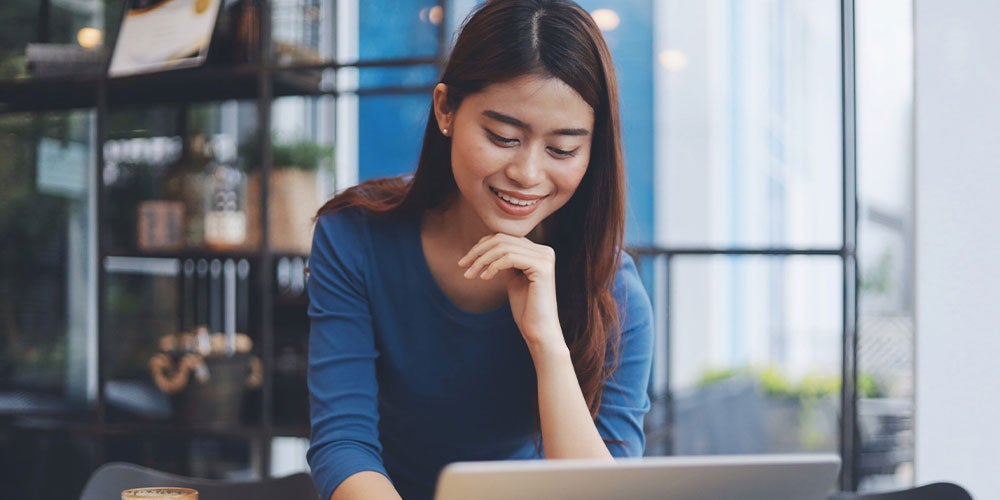 The world of work is changing. Digital transformation is triggering a rapid transition in the business landscape, as connected technologies and increasingly automated solutions disrupt the global ecosystem. Sustainability and the ongoing energy transition provide further pressures driving forward sweeping changes in our connected global economy. Students need to adapt to this changing landscape if they're to pick the right course to build a resilient future career.
The pace of change in our modern landscape is remarkable. New digital-first business models are allowing rapid growth in companies that can leapfrog traditional operators. Swedish furniture giant IKEA took more than 70 years to achieve its more than USD40bil global sales. Meanwhile, Chinese tech giant Alibaba achieved annual sales valued at over USD700bil in just 15 years. This is just one example of the transformation and disruption of the connected digital business ecosystem.
The Fourth Industrial Revolution (Industry 4.0) is transforming the jobs landscape in Southeast Asia, with an estimated 6.6[1]  million jobs becoming redundant in Malaysia, Indonesia, Philippines, Singapore, Thailand, and Vietnam by 2028. At the same time, this transformation is unlocking new and emerging career opportunities.
Choosing the best courses to study for the future means responding to this remarkable transformation. Here are 7 of the most promising courses to unlock your future job potential.
Master of Data Science
Data is the fuel which will drive our digital world. A Master of Data Science degree could put you at the heart of this future business landscape, designing systems to capture and interpret data, building data-driven solutions to business problems, and analysing and presenting data to key stakeholders.
The scope of data potential is huge, and demand for data scientists is already growing faster than supply. In Malaysia, the big data analytics market alone is expected to reach a value of USD1.9bil by 2025. That's just a small fraction of the value potential which a data science course could unlock across a wide range of industries and job roles.
Sunway University Online's own Master of Data Science programme is designed to prepare you for this landscape, offering a foundation of understanding and expertise that stretches from machine learning through to big data analysis. If you want to unlock future jobs, then data is a key for that can open the door.
Master of Business Administration
In a changing business landscape, leaders need to embrace a forward-looking approach. Critical analysis, problem solving, and so-called soft skills such as collaboration and emotional engagement will be vital in this landscape of transformation. We need leaders who can adapt, and weave together the various disciplines and opportunities of future jobs to create an effective and successful business.
Sunway University Online's MBA is designed to reflect this landscape, teaching you as a leader how to disrupt and adapt, rather than be disrupted and fail. It's a programme which recognises the remarkable transformation of the business ecosystem, helping to mould you into an ethical, sustainable, and successful leader of tomorrow.
An MBA will continue to be a degree which unlocks doors in the future. That means it's important you choose a degree from the right institution for you, and one which reflects the changing business landscape. Those stuck in traditional mindsets will be left behind. Only those who truly embrace the skills to adapt in an era of transformation will succeed. If you want to build a future career in business, it's vital to engage with a forward-looking programme like that offered by Sunway University Online.
Virtual Reality Design
Virtual reality is already seeing widespread applications in both the commercial and retail industries. Announcements such as that made by Meta—newly branded parent company of Facebook—show just how much more room there is for this area to grow as tech giants compete in a virtual gold rush to capture the virtual reality online universe. A degree in virtual reality design could unlock remarkable opportunities in this future virtual landscape.
The ability to design virtual worlds through virtual reality (VR) or augment our own through augmented reality (AR) is likely to see even greater penetration across sectors and businesses. VR can provide a safe virtual training ground for everything from surgeons to military personnel. AR can offer a digitised support structure with annotated guides and insight for job roles such as engineers, mechanics, and even healthcare workers. With this accelerating fusion of the real and virtual worlds, a degree in virtual reality design is virtually guaranteed to open up your future career.
Artificial Intelligence (AI)
AI offers a truly transformative technology which many experts believe will unlock huge opportunities. These sophisticated algorithms offer the potential to revolutionise how businesses operate, providing smart, automated, and reliable decision making that will enable companies to optimise processes, reduce costs, and gather insight from a world where data continues to grow at a rapid pace. The Sunway University Online Master of Data Science programme offers a welcome introduction to this landscape in the Principles of Data Science course.
This isn't a future of robots taking over the world. This is a future of advanced AI technologies designed to improve business operations, unlock significant economic value while freeing up workers to focus on more rewarding or value-adding tasks. It's estimated that automation driven by AI could displace up to 4.5 million workers by 2030. Those jobs will shift into emerging roles such as AI design and development. Going on to a degree in artificial intelligence could connect you with these opportunities.
Renewable Energy Engineering
The green energy transition is transforming opportunity in the energy industry and beyond. Renewable energy installations grew at a record rate in 2020, despite the challenges of the COVID-19 pandemic. Capacity additions in 2020 were almost triple seen in 2011. Renewable energy engineers will be required to maintain this momentum.
Malaysia aims to increase the share of renewable capacity in the power generation mix to 40% by 2035, up from around 23% today. These ambitions are echoed by countries across the region and around the world, as the accelerating shift to low-carbon energy continues. A renewable energy engineering degree is a powerful step to support that journey with future jobs in demand across the energy space.
Biotechnology (Biological Sciences)
Biotechnology offers the chance to provide remarkable benefits to human health, as new health therapies increasingly look to adopt or adapt biological processes to treat conditions such as cancer, diabetes, and alzheimers. Meeting these unmet needs requires experienced biotechnology graduates in order to discover, research, and test these remarkable therapies.
The success of the COVID-19 vaccine has shown just how transformative pioneering medicinal science can be in our lives. Experts predict this will add significant momentum to a field already being transformed by pioneering advanced therapies such as cell and gene therapies which have demonstrated valuable progress over the last decade. Studying biotechnology could not only unlock exciting future careers, but place you at the forefront of life-saving research.
User Experience (UX) Design
While technology will transform our world, the users that engage with and employ that technology are an important consideration to unlock success. User experience is the driving force behind many disruptive technologies and business models today, as everything from ride hailing to digital banking focuses on simple digital models to engage customers.
People want to use technology, but they want it to be easy to use too! If you've got the most fantastic product in the world hidden behind an awful interface, then your business model is doomed to fail. User experience design is about making those solutions accessible and user-friendly to even the most technologically-challenged customers. A degree in user experience design could be your path to tap, click, and swipe to a better future career.