Turning Weakness into Strength with an MBA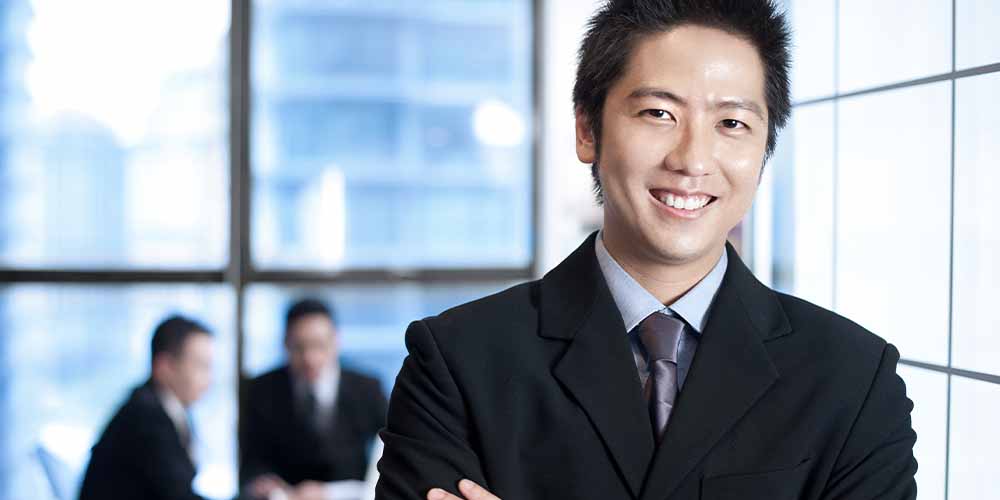 What are your strengths and weaknesses?
This is a common question for many business interviews, and a predictably challenging topic to tackle. Do you go in boldly with personality strengths and weaknesses that might be deemed too challenging, or quote a predictably simple weakness and highlight how it's actually a strength?
We often obsess on the nuances of such questions when it comes to interviews and employment. What we should instead be focused on is how we genuinely identify those weaknesses and help transform them into strengths through appropriate learning and support.
The 100% online MBA from Sunway University Online is designed to help you identify weaknesses in a way that supports you to improve. It will help you build on your established skills and strengths while developing your partnership abilities in order to help you succeed in an increasingly collaborative business environment. 
Building on strengths and weaknesses
Whether it's struggling to get to grips with a new digital tool, or failing to completely grasp a technical business concept, we all have blindspots in our understanding. 
Having a weakness doesn't mean you can never achieve your goals. Visionary physicist Albert Einstein reportedly struggled with spelling in his second language of English, quoted as saying that "I cannot write in English… because of the treacherous spelling."
Weaknesses are not there to stop us from reaching our aspirations. They're challenges which we must accept and overcome like any other. Your unfamiliarity with a particular management technique doesn't mean you can never succeed in acquiring or developing that skill. The right MBA should support you to identify those weaknesses, and provide the structure, skills, and understanding to address that weakness—while simultaneously championing your strengths. 
At Sunway University Online we believe that an MBA shouldn't be framed around memorising tedious business statistics. It's about providing a learning environment that encourages students through a self-learning process that can help steer future success. 
Our user-friendly online MBA is designed to guide you step-by-step through the learning journey, meaning even the most nervous digital user can easily adapt to the flexible online approach. The intuitive digital platform ensures that all resources and assignments are coordinated through one single, online window, meaning you can focus on learning.
The programme is designed to present one subject at a time, as subjects are completed sequentially through the 26-month programme. That means a framework of understanding is developed progressively throughout your programme that helps grow confidence and promote stronger understanding of business skills and concepts. 
Positive progress builds business strengths
Our online MBA programme is designed to build your understanding, help you develop beyond your weaknesses, and turn shortcomings into strengths.
Design Thinking and Problem Solving
The Design Thinking and Problem Solving subject will help you understand how organisations respond to problems, disruptions, and opportunities. This subject is perfectly aligned with the idea of addressing strengths and weaknesses, providing the theory and understanding of how to assess disruption and challenges, and how to creatively employ solutions to overcome them. 
Foresight Leadership and Management
The Foresight Leadership and Management subject will help you develop leadership skills suitable for our modern landscape. This includes soft skill development that many traditional courses overlook, helping you build empathy and understanding for people management. These abilities are also explored in detail in our article on 6 Business Skills for Future Leaders in our Modern MBA.
People and Organisations
These soft skills are further supported through the People and Organisations subject, which places a focus on organisational behaviour and interpersonal skills that are vital to modern business. Weakness in these areas can often be due to lack of understanding and exposure to relevant scenarios, which is why this educational area is so important to building strength as a sustainable and ethical leader of tomorrow.
It's important to reiterate that weaknesses are not a barrier to success. No business person can achieve expert understanding of every nuance of business in our modern landscape, as digital technologies transform capabilities at a rapid pace.
The People and Organisations subject also explores the value of collaboration in our modern environment. The ability to identify weaknesses provides the strength to understand where partnerships and collaboration can unlock the greatest potential for your business. If you're a talented presenter who engages well with others, being supported by a team of expert technical staff who can deliver complex technology solutions is a powerful synergy.
Leading in the Age of Digital Disruption
This idea of working as part of an ecosystem approach is also a key element of our Leading in the Age of Digital Disruption subject. This section of our programme offers a fascinating exploration of the impact of digital innovations on leadership and current workplaces, exploring how to effectively lead organisations and people in the digital age. This offers a valuable platform to understand how to leverage niche and high-skilled technical talent to complement your own business leadership capabilities. 
The strength to succeed
Each of the nine subject modules of our online MBA will allow you to focus on fresh areas of business skills and understanding. They're designed to help gradually build your confidence, not just building your strengths, but helping you identify how to integrate your weaknesses into your strategy to make you a truly effective leader in the workplace of tomorrow.