Masters Education Can Unlock Global Opportunities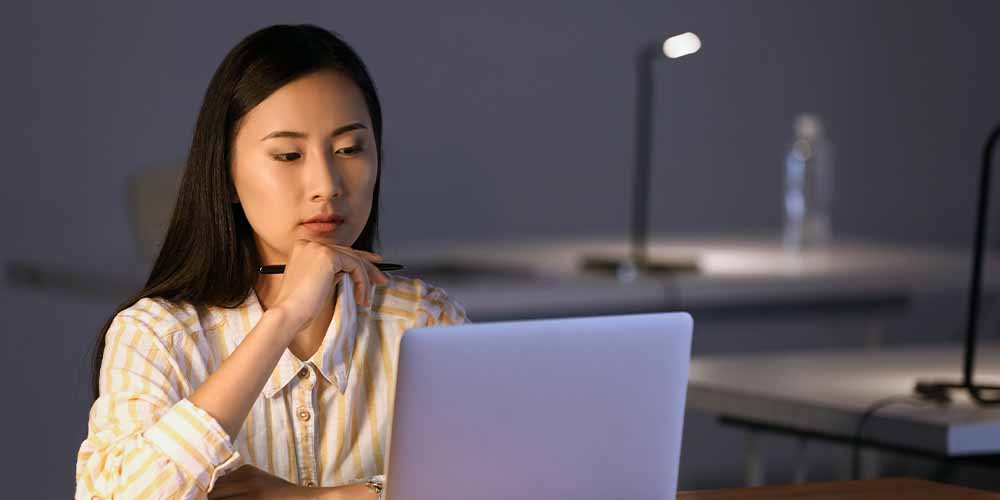 Finding a job overseas is an exciting opportunity for many employees. Working abroad can provide a highly rewarding career opportunity, helping you learn new skills and talents while enjoying the pleasure of exploring new cultures.
The question of how to get a job overseas isn't always simple though. Unlocking global mobility for your career also means unlocking global competition for potential roles you're exploring. While some companies might be happy to transfer you to new departments in different countries, you'll still need to showcase the skills, talent, and education that demonstrate your suitability for a role.
Masters programmes like those offered at Sunway University Online can unlock exciting opportunities to expand your global employment potential. They not only help build out your skills and expertise, but offer a valuable demonstration of your commitment to continual improvement. 
These educational opportunities also offer a valuable pathway to improve communication, helping build your confidence of discussing often complex topics with industry experts and academics, as well as with peers in a digital peer network that incorporates students across Malaysia. 
The reality is that educational achievement has long been a powerful uplift for people around the world. In our modern landscape, you also need to recognise the changing demands of employers, and the skillsets required to maximise your chance to work abroad. 
Educating your opportunities
The COVID-19 pandemic reshaped the global working landscape, and transformed the aspirations of many workers around the world. In Boston Consulting Group's (BCG) 2020 Decoding Global Talent report, 40% of Malaysian respondents noted an interest in working abroad, down from 65% in previous years. 
As we look beyond the COVID-19 pandemic, it seems likely that workers will once again aspire to travel the world building on their business opportunities. Major economies such as Canada, US, and Australia offer the most attractive destinations according to global research. Diving into the findings of the Asia Pacific region, the likes of Australia, Japan and Singapore are seen as the most appealing destinations. 
Regardless of the destination, the Master of Data Science and Master of Business Administration from Sunway University online offer an exciting opportunity to enhance your global mobility.
These courses will not only improve your topic knowledge and experience, but also help you develop a more confident work ethic that is equally important for finding work overseas. 
As a student at Sunway University Online, you not only benefit from study at a respected university which provides a valued degree qualification that global employers can rely on, but enjoy access to our 100% flexible online masters programmes which are designed to focus on the key skills and experience employers are looking for in our modern labour market.
The UK-based Times Higher Education Global Employability Rankings offer an annual survey of over 10,000 international recruiters and managers in 23 countries in order to identify the key factors which improve global employability. 
The 2021 report reveals that far from being obsessed with a limited number of global prestige universities, employers are increasingly looking for graduates with strong digital literacy and subject specialism skills rather than simply the name of some expensive Ivy League institution which a prospective employee has attended. 
Soft skills and digital literacy, specialisation including technical and research expertise, and focus on work are the three key drivers for employment in today's global employment market. 
Mastering the potential of education
Sunway University Online's 100% online masters programmes are designed to meet the needs of the modern global workforce. 
Both our forward-looking MBA and Master of Data Science programmes are uniquely designed to enhance the soft skills and digital literacy which are the primary drivers of global employability. The course itself is built on an intuitive digital platform that puts digital literacy at the heart of the entire course experience.
At the same time, our future-looking programme is designed to prepare students with creative thinking and soft skills that allow them to adapt to changing work environments. That's critical when considering the potential for global mobility. There is perhaps no more powerful ability than the ability to adapt when seeking global opportunities in a changing world of work. 
What's equally important is to provide students with the support and confidence to explore their own research. Both our Master of Data Science and MBA programmes include a core research module, which allows students to identify, design, and deliver on a research project which helps build that specialisation with technical and research expertise that employers are looking for.
When it comes to a focus on work, the act of investing in your own career progression is another clear sign of your commitment. In our modern work landscape, that evidence of commitment to upskilling and personal development tells a powerful story about your work ethic and passion for success. 
The jobs of today will continue to evolve, and soft skills will continue to grow in importance. That means those students with an eye on global opportunities should embrace an education that not only teaches them static skills, but nurtures their own ability to learn and adapt. That principle is fundamental to Sunway University Online's unique 100% online learning approach.
We live in a changing world, but one constant is the reality that the wider your potential job market, the more opportunities you could be offered. Aspiring to work abroad unlock a whole world of exciting potential for your future career.