8 Top Study Tips to Stay Motivated Studying from Home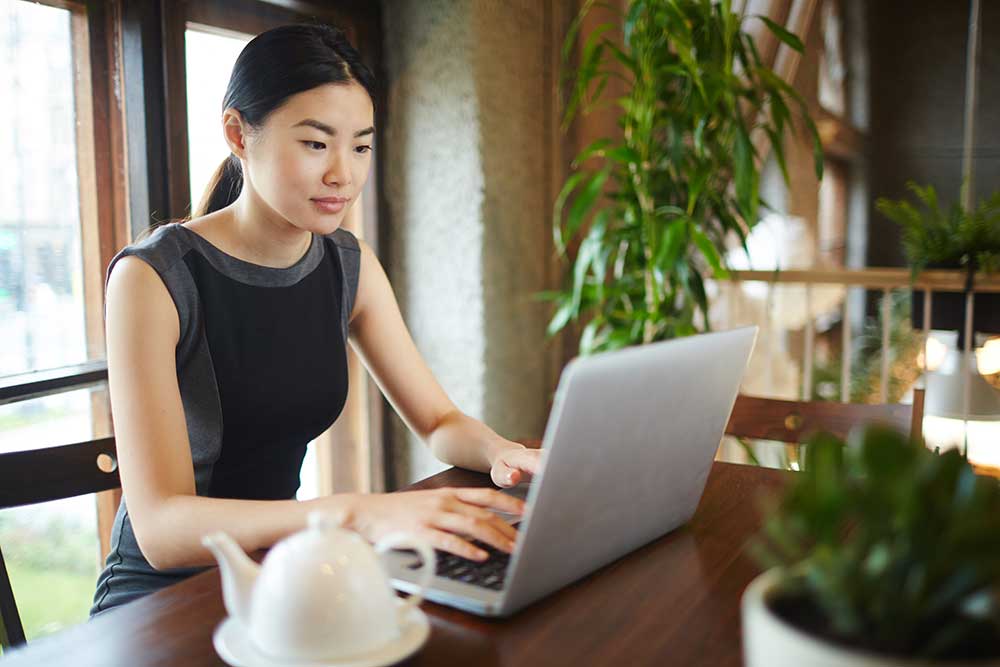 We all want to study smarter and get more out of our online study programme. So how do you motivate yourself to turn honest intentions into awesome results?
Studying at home isn't the same as studying in a library or classroom. It requires a different kind of discipline, and some unique study skills that fit the environment around you.
If you want to study smart at home, here are 8 top study tips to help you stay motivated when studying from home.
1. Find the right study area(s)
Research has repeatedly shown the value of a positive study environment to positive learning outcomes. That includes a wide range of factors such as comfort of seating, lighting, and noise. Establishing the right place(s) to study can be a massive boost to your motivation.
Find somewhere that is comfortable, that's not noisy or distracting, and that makes you feel relaxed. Try and include signs for other people in your home so they know you're studying and don't distract you - maybe a note on a door, a study mascot or item you place beside you, or just the way you sit in the room when you're studying! The right study area isn't just about you, it's about the people around you too.
2. Treat yourself!
Nobody said studying had to go without a reward. Sure, you get an amazing postgraduate degree at the end that will open up some exciting job opportunities… but what about in the meantime? Well that's why you should treat yourself!
Reward yourself for good study efforts with nice treats. Finished a course and proud of how much work you put in? Get yourself a nice bit of cake to celebrate. Managed to boss your research project? Well that calls for a nice trip to a cafe! Align your efforts with rewards, and remember to make sure that you earn them.
3. Break it down
Overwhelmed by study and wondering where to start? Just break it down and take things step-by-step.
Sometimes looking at the big picture can be intimidating, undermining your motivation. It's important to remember that each section of a course is part of the whole, in the same way each course is part of the entire programme.
Programmes at Sunway University Online are specifically designed to provide a step-by-step progression. A simple user-friendly dashboard provides a clear, simple overview, and each course is completed one by one in sequence to ensure you don't get tangled up doing too many subjects at once.
Take a detailed look at your course schedule, the resources you need to go through, and design a study schedule that breaks it down into bite-size parts. Being overwhelmed is very negative for your study motivation. Feeling like you're in control and understanding what you need to do (and when) is a key part of staying on track.
4. Rest and re-energise
Getting the most out of your online programme isn't just about what you do when you're studying, it's also important to reflect on your life around it!
Finding a routine of a good night's sleep and a healthy meal is one of the most powerful study skills you can develop. We know… it's sometimes easier said than done! But that's exactly why a flexible 100% online MBA is so great - you can do it when you're at your best.
If you're low on energy from a bad sleep or poor eating habits, then you're not going to be motivated to make the most out of studying at home. Staying healthy is one of those special study skills everyone should keep in mind. And anyway… makan makes people happy!
5. Mix it up
Hey, trial and error is a thing in studying too! Not everyone likes sitting down in front of coursework for five hours in a row, while some people positively thrive on a late-night study session that goes late into the night.
Try mixing things up, go back and watch old videos, read old notes, make yourself a fun little quiz, or rope in family members to take you through some questions. Varying your study style not only means you might find more rewarding ways to learn, but it keeps you motivated along the way.
6. Don't be too hard on yourself
Sometimes studying just… doesn't work? We all have low energy points or off days where we just can't seem to focus. At times you might be able to power through and feel rewarded, but there are genuinely times where the best thing to do is just walk away and live to study another day.
Motivation isn't all or nothing. Don't be too hard on yourself if you're having one of those bad days. Take a step back, recognise that now isn't the time, and store up that energy to complete your studies another day.
7. Remember - you got this!
Sunway University Online has eligibility criteria for a reason. It's a way to ensure that people who apply for the course are suited for it. If you're on the course, you've got what it takes.
You might have a bad day, but don't for a second doubt your abilities. Everyone studies at a different pace, faces their own challenges, and overcomes them in their own way.
You are not alone in struggling. If you need to talk things through, all students of the Sunway University Online programme are supported by a Student Advisor who is on hand to chat. If you prefer someone more personal, then reach out to friends, family, or fellow students. You'll be surprised how uplifting a little pep talk can be!
8. Don't be afraid to ask
This is such an important part of taking an online course. Don't be afraid to ask! This is a great way to stay motivated as it reminds you that other people around you are also engaged in the same work with the same goals.
Speak to your peers on the course about how they're getting on, and share stories of how and why you're staying motivated. Speak to your lecturer or tutor to keep track of where you are, what you might need help with, and extra resources if you need them. Feeling informed is a huge part of being motivated.